Student Profile: Tara Johnston – MSc Clinical and Health Psychology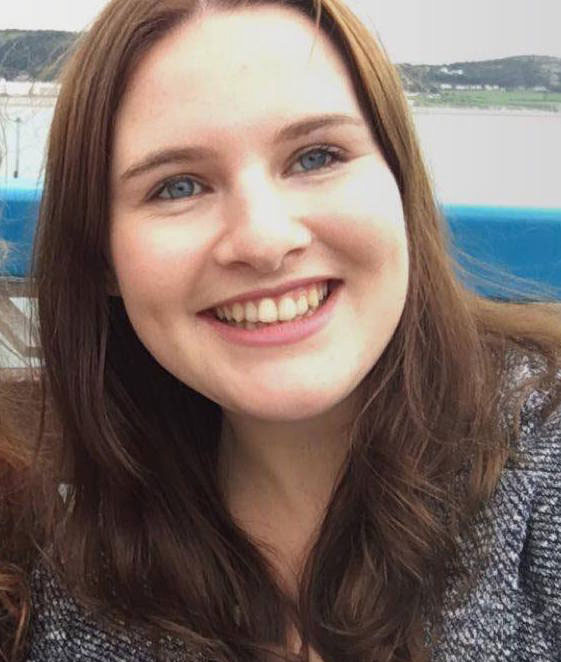 Tara Johnston
Tara Johnston is from The Wirral. She went to Upton Hall School before coming to Bangor to study Psychology.
What course are you studying at Bangor?
I studied BSc Psychology (Graduated with First Class Honours) and I am currently studying MSc Clinical and Health Psychology.
What made you decide to study this course?
I am really fascinated by this area of Psychology. I want to become a Clinical Psychologist in the future, so this masters will allow me to learn specific skills related to that area and learn about this field in greater detail.
Why did you decide to study at Bangor?
I did my undergraduate degree here – so of course I wanted to come back! I love the close knit community that Bangor offers and I love how you always feel fully supported by members of staff.
What is the social life like in Bangor?
The social life in Bangor is great – there's so many opportunities that you can join in. I've been part of the cheer and dance team throughout my university years and have loved it.
What is it like living in Halls of Residence
Living in uni halls is great – I love the community feel of it. Everything is on your doorstep: bar, laundrette, gym, food shop. This makes living on Ffridd site very comfortable.
What do you think about life in Bangor and the area?
Life in Bangor has a really friendly, community feel. I enjoy everything being so close by, you don't feel alone in a big city or lost very often. The surrounding area is just stunning – I love how we have breathtaking views and surroundings right on our doorstep.
What kind of support is there for students?
There's lots of support for students. Staff always make time to see students to help on assignments and all of them have office hours you can drop in for help. There's also an on site counselling service and study skills centre, which offer free workshops.
Has studying at Bangor given you any specific opportunities?
I've been able to volunteer with SVB in the local mental health unit. This has really helped provide invaluable and rewarding experience for my future career.
How did you find welcome week in Bangor? Was it easy to settle in?
I enjoyed welcome week a lot! It was definitely easy to settle in, the place I was staying is really cosy and the people are really friendly. The introductory talks were great because I could get to know people on my course. Serendipity was great too – it made me excited for the upcoming opportunities for that year.
What advice would you give to people applying to Bangor?
The advice I would give is: stop worrying! I was nervous about starting a Masters course – afraid it would be too hard and that I wouldn't be able to do it. This year so far has been challenging but so rewarding. If it's your area of interest, it's fascinating. I have actually enjoyed this year more than my undergrad because all of the topics delivered I have been so engaged in.
What is the highlight/best thing about being a student at Bangor?
The best thing about being a student here is feeling like you're part of something. You always recognise people walking around which offers a sense of belonging. Everyone here is so friendly, you definitely don't feel alone.
What have you particularly enjoyed about your course?
I have enjoyed how we can pick optional modules related to our areas of interest – this has allowed me to specify even further in what I'm interested in. My dissertation is also supervised by two Clinical Psychologists. This is giving me a huge insight into what it's like to become one and I'm extremely grateful for their expertise.
What is the most difficult thing about being a postgraduate student?
The most difficult thing is the constant workload and amount of reading – you do feel like there is always an assignment/exam around the corner. That being said, it's not meant to be easy! However, because I'm more engaged in the topics, I tend to start them earlier. There is always lots of help from staff for further clarification of any assignment too
What career do you want to pursue after your studies?
I would like to become a Clinical Psychologist.
What will you miss most about Bangor when you leave?
The friendly, tight knit community feel.