Student Profile: Ann-Sophie Warkentin – Zoology with Animal Behaviour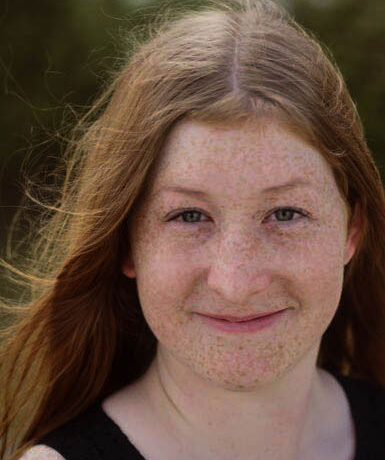 Ann-Sophie Warkentin
Ann-Sophie Warkentin is from Germany. She is in the second year of a Zoology with Animal Behaviour degree.
Why choose Bangor?
I was told about Bangor by a friend studying Zoology there at the time and when I visited I fell in love with the scenery and the kindness of the people showing me around – I felt really welcomed and appreciated.
The course...
I love the practical aspects of my course – so far I have done a couple of field trips for different modules and I am really looking forward to getting more into Behaviour next year. The School of Biological Sciences is great because they have a good mixture between applied modules and modules with the theory behind it. I also enjoy the option to take modules from other Natural Sciences, for example at the moment I am taking the module Principles of Conservation run by the School of Environment, Natural Resources and Geography.
Bangor offers a great diversity and specialism in Zoology, very unique to the UK. You can choose between so many different degree variations, like Animal Behaviour, Conservation, or even Herpetology, and all the lecturers are incredibly invested in their studies and always happy to help with any problems.
Highlights...
One module comes to mind – Comparative Zoology, which I took in my first year. We learned mostly about mammals (which is where my interest lies), it was very hands on at times and the lecturer was incredibly engaging and interesting.
The best thing about Bangor...
The scenery and the opportunities that come with it – I can hike up Snowdon one day and then take a cruise to Puffin Island the next. All the societies and clubs that come from our location are great as well, for example I'm able to get back into Scuba Diving, something I could not have done at different Universities.
Clubs and Societies...
At the moment I am mostly involved in Archery, where I attend practises and might go along to competitions with them. I have only really tried it out here and love it! I'm also part of the Mountain Walking Society to go up mountains whenever I feel like it as well as Canoe and Climbing for some leisure time on weekends. And I am also part of the Zoological Society which is great with my degree as I get to hear about new research and they also organise some practicals and trips away.
What will you miss about Bangor?
Snowdonia National Park and the incredible views you get from nearly anywhere in Bangor.
Plans for the future...
I am planning on staying at Bangor for a Masters degree for which I will ideally do my research in Africa, on either Hunting Dogs or Cheetahs.