Student Profile: Kathryn Howard – Electronic Engineering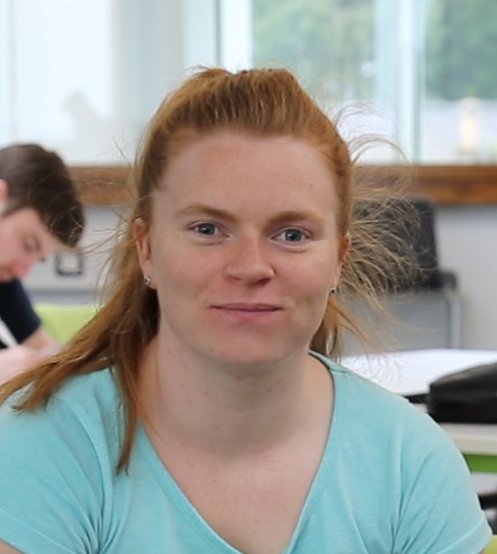 Kathryn Howard
Kathryn Howard is a 24-year-old Electronic Engineering graduate from Cornwall.
During her time at Bangor, Kathryn took part in Bangor Employability Award, which enables students to build on their transferable skills through the recognition of activities they become involved in during their university life. Students gain points towards the awards through extra-curricular activities such as volunteering, attending workshops or actively participating in the Students' Union's clubs and societies.
In addition, Kathryn spent her year abroad in Denmark, learning about different aspects of her subject area.

Why Bangor?

Bangor University is an excellent place for outdoor activities. It has countryside all around it and I just thought it looked like such a good university. In addition, it had great reviews as well as a friendly vibe when I came for an open day.

Why take part in Bangor Employability Award?

It was encouraged in my first year and then I did not carry on for a while but then I realized that it could actually be useful in the future if I was applying for jobs. The employers could see a verified copy of the activities noted in my CV.

I think that the workshops were really useful. At first, I did not think that I would need to go to many of them as I was not really sure what they were about, but when I went to them they were so much more fulfilling than I thought they could be, so I enjoyed them. I think that the fact you have got all of the activities you have done noted in one place and being able to organize yourself and your time definitely helps you.

Extra-curricular activities...

For the Bangor Employability Award I took part in many sporting activities and sat on several committees, which contributed to a large number of the points I gained. In addition, I went to seminars and was involved in the Enterprise by Design scheme. I was a participant in the National Sporting Competition and did an extra course on effective presenting.

Through these activities I have become much better at time management and handling stress and pressure. They put me in different types of situations, which allowed me to become more flexible with how I handle new challenges and different types of people.
Would you recommend the Bangor Employability Award?

I definitely would. I think it is a great way to organize your time because there are so many activities that you can get involved with and it's a great way of pushing yourself to go and do something that you might not have done before.

Year abroad...

In my 3rd year I spent the year in Denmark studying areas that were similar to my course, for example photonics. The year abroad gave me the whole different perspective on how to work and what to do. It was really eye-opening about different cultures, living in a different country and I learnt a lot from the experience.
Achievements at Bangor...

In my first year, I won the Sportswoman of the Year Award and I was very happy about that because it recognized the effort that I had put in. This year, I won the Employability Excellence Award (for the College of Physical & Applied Sciences), which was fantastic - I wasn't expecting to win it!

Plans for the future?

Next year, I am doing a Masters course and have a KESS Masters Scholarship with medical device company Creo Medical in Chepstow; I am hoping that they will employ me afterwards.

Opportunities offered at Bangor University...

The University provides lot of things for students to get engaged with, especially with the sports and outdoor activities that the location provides, and also with the different clubs and societies that you can get involved in.
It's not just about the course, which is just a small part of the university experience. In addition, there is a great amount of support which allows students to achieve and progress as much or as little as they want. There are rewards which (from my own experiences) I value equal to, or above my final degree grade, especially in terms of personal development.