Student Profile: Kirsty Lea Poppy Palmer – Sport Science (Outdoor Activities) BSc (Hons)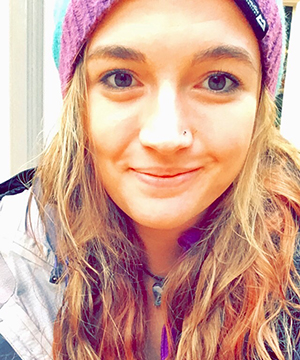 Kirsty Lea Poppy Palmer
Kirsty Palmer is originally from Norfolk and before coming to Bangor she was home educated until taking her GCSEs in college. She took the outdoor activity Level 3 Extended Diploma before taking a year out of education to continue working to save money for university.
Why Bangor?
Bangor University for me was in the perfect location for my degree choice, with a great reputation in the industry. There didn't seem to be any negative factors.
Bangor is quite a small city compared to what I am used to, it makes the community really strong, specifically in sports science we have such a friendly vibe as a school.
Best thing about Bangor?
Smaller class sizes makes a huge impact on the ability to ask questions and receive feedback from your lecturers and this has always been available to me during classes.
Location, Within a city but so close to Snowdonia National Park and the beautiful country side makes Bangor really special.
The Future...
Outdoor Education Instructor.