Student Profile: Mark Langley – Sport Science BSc (Hons)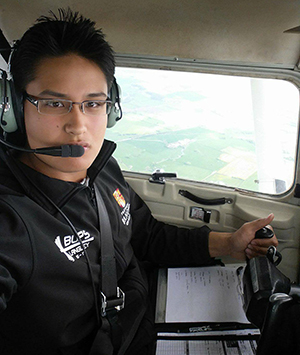 Mark Langley
Mark Langley is from South East Asia; he attended Eirias High school. He's interested in Weight lifting, Power lifting and most barbell sports. Mark is studying a BSc in Sports Science.
Why Bangor?
University has a good reputation, I'm impressed by the quality of the lectures and the content is equally as interesting.
Life in Bangor...
Help or support is readily available if needed, an abundance of reading resources and a 24-hour library all come in handy from an academic perspective.
Plenty of sports clubs to fit your interests or societies; Interesting nights out and everyone seems down to earth.
The Future...
Potentially study for a Masters then PHD at Bangor and or continue my licences for Commercial aviation.