Student Profile: Megan Price – BA French, German and Italian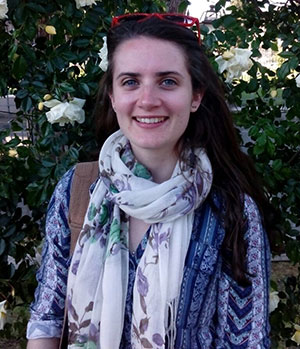 Megan Price
Megan is studying French, German and Italian. She's from Abergavenny, South Wales, and tells us about what she has enjoyed about being a student at Bangor.
Why did you choose to study at Bangor?
I chose to study at Bangor because it allowed me to follow a three-language degree which is not an option at most universities. Bangor is a small town which suited me perfectly and the Welsh language is very prominent here.
What have you enjoyed about being a student at Bangor?
The class sizes are very small so you really feel like to get to know the other students and lecturers. I really enjoyed taking part in University sport, being a member of the Ultimate Frisbee team. It's a great way to make friends and keep fit.
What have you enjoyed about your course?
The chance to spend 3 semesters abroad instead of just two. I was able to improve all three of my languages and I feel like being abroad is the best way to do it.
Where did you go during your time abroad?
I went to Lille in France, Tübingen in Germany and Udine in Italy.
What is the highlight of your time abroad?
The highlight was my semester in Udine. I met a lot of lovely people and had many opportunities to travel. I went to Croatia, Sardinia, Milan, Rome and many other cities.
Has the University been supportive?
The support from the University was incredible. Lecturers answered emails quickly and were always happy to help with any issue as were the staff at the International Office.