Student Profile: Rajalakshmi Madhavan – Psychology with Neuropsychology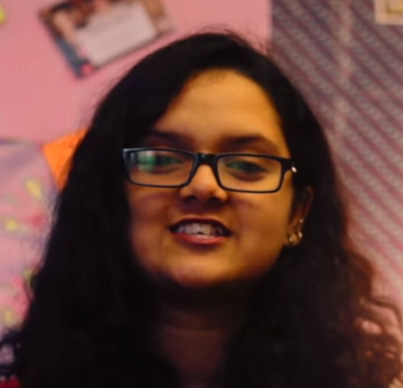 Rajalakshmi Madhavan
Rajalakshmi Satarai Madhavan, 18 from Chennai, India is in her first year at Bangor studying Psychology with Neuropsychology.
Why Bangor?
I heard about Bangor from a friend of a friend. I chose to study here because it's one of the best places to study psychology and one of the very few (you can count them with one hand!) to offer a degree with neuropsychology at undergraduate level.
The course…
The best thing about it is everything! The lecturers are I would say the top best thing. They are amazing, funny and know how to motivate students. The course syllabus is extremely good and we have all the resources we need at all times.
The academic school, in my opinion, is one of the best in the UK for psychology! The students have so much support from all the staff members and mentors, you can go up to anyone with a question and they'll give you the best answer or will direct you to someone who can answer it better!
Highlight?
The highlight of my course... Hmmm that's a tough question. Well, we had a hands-on brain anatomy practical class this semester and I would it was the coolest thing ever! We got to see and touch a real brain, and it helped us realise how precious a human life actually is and made us respect that aspect. The class also helped us remember the anatomy correctly. Of course, the class was voluntary, and that made things easier for people!
Living in halls…
I am living in halls now. I think the best thing about it is the guarantee that you will be safe. The security is on site 24x7 and that gives a sense of relief that you will always be looked after. And if anything is not working properly, the Halls office would be on top of it in no time and everything runs smoothly!
Clubs and societies…
Yes, I'm part of Psych SOC (the Psychology Society), the Indian Society and have newly joined the stage crew.
Vlogging…
I only got into Vlogging when I joined the channel. I would just watch other vloggers on YouTube before that, and that made me think I should do some of my own.
The Get Ready for University Channel…
The Get Ready for University channel, I would say, gives out a lot of tips as to how to actually live a student life and make the most of it. I got involved when I saw the advertisement on the Bangor University page for aspiring vloggers to submit their vlog to the channel to select a few for it.
Best thing about Bangor?
I would say it's the scenery, you cannot rival the pier and the view from Menai Bridge. The location is amazing and the fact that is more of a student city than anything else adds to its advantages. And it's proximity to Manchester and Liverpool does not hurt, either! It's a quiet place where you can start a new life – and start your University!
When I leave, I will miss the pier, Roman camp and Menai Bridge definitely. Although I'm a city girl, having lived in Chennai, which is one of the busiest metro cities my whole life, I would miss Bangor's quietness and greenery.
Support from the University…
The International Student Support has been amazing, helping me from the time of the application till now. They reply immediately to your queries and make sure your doubts are double cleared. The academic schools do a lot for the students, too. They have study skills sessions at times and direct you in the right path if you need help.
The future…
I hope to finish my degree with a first! It's a relatively short sight into the future, but that's all I have for now (baby steps!) And then I would like to do a Masters (here probably!) And even a PhD, maybe!