Student Profile: Shannon Vaughan – Philosophy & Religion and English Literature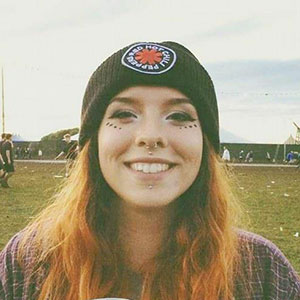 Shannon Vaughan
Shannon Vaughan, 18, from Manchester is studying Philosophy & Religion and English Literature.
Why Bangor?
Both my parents studied here and I lived here until I was three so Bangor naturally had a homely appeal, and I wanted to be near the sea and the mountains!
The Course ...
The range and difference in all the modules, there is lots to choose from and everything is interesting in its own way. All the lecturers are great, they all care and want you to do well, and I feel I could go to any of them with issues and feel totally welcome.
Tell us about your scholarships ...
£500 which really helps towards the cost of books, and has helped towards finishing my driving lessons which ultimately will enable me to travel to and from Uni much more easily.
How does it feel?
It's very encouraging to have your achievements recognised and it motivates me to continue to work well and achieve more.
Living in halls ...
I currently live in halls which is great having everything you need so close to Uni, being able to walk to lectures in under 10 minutes, and living so close to friends – it's a really friendly environment that has a real community feel to it.
Social activities ...
Walking – to the pier, to the beach, up hills – Bangor has it all.
Best thing about living in Bangor?
Having the sea on one side and mountains on the other, the views are amazing!
Student support ...
I feel completely supported by any member of staff I've ever spoken to, they will really go out of their way to help you when they can.
Future plans ...
I hope to finish my degree here and then may possibly consider a masters, but also like the idea of travelling a bit, eventually maybe teaching in other countries.