Student Profile: Zoë Kiziltan – Sport Science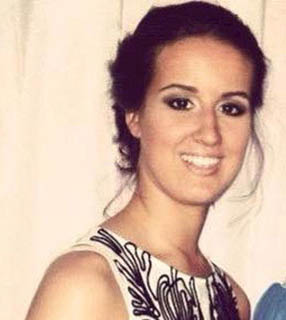 Zoë Kiziltan
Zoe Kiziltan, 19, from Liverpool, is in her first year studying for a BSc in Sport Science.
Why choose Bangor?
I heard about Bangor Univeristy through a friend who was going to apply here so I looked into applying here as well. I chose to study here because of the environment surrounding where I study e.g. Menai Strait, Snowdonia. It's a really nice place to study and I enjoy that Bangor is sort of a university campus during term time. I like this being from a big city.
The course ...
I love my course especially the amount of research based work I can do and will be able to do as the course continues. I really enjoy being able to draw my own conclusions from it.
Your academic school ...
The school is very laid back and chilled in a good way. It's great being in a school with like-minded people who are interested in the things you are. The best thing is how extremely helpful and supportive the tutors are. They are always willing to help and provide information and guidance on anything you ask for.
Your Excellence scholarship ...
It feels amazing to be awarded a scholarship. It's truly a great feeling to know that my university notices and appreciates the hard work that I put into my studies before coming here. It was a real incentive for me during my previous studies to not just coast but to do the best I could and receive the highest grades I could.
The amount of my scholarship was £3000. I want to complete a year abroad as part of my degree and this money will help towards financing that.
Clubs and societies ...
I am involved in Bangor University Lacrosse Club. I train and play for that club and I would say I feel part of the team. I enjoy most activities that involve sport like walking, running and cycling for instance. I am also a Christian so I really enjoy going to church and learning more about my faith.
Living in halls ...
It was a strange feeling when I first moved in, saying bye to my family and knowing I was now on my own. But living with seven strangers teaches you a lot of skills that I probably would not have learned by staying at home. The en suite is one of my favourite things!
The best thing about Bangor?
The best thing for me about living in Bangor is the city itself, the scenery and the size of it.
Student support ...
My personal tutor has been amazing and so supportive during my short time spent here so far. I am very fortunate to have such a understanding and caring personal tutor.
Plans for the future?
I hope one day to be working in professional sport. I have not decided what area I would like to specialise in. After my degree I would like to travel and enrich my knowledge of other cultures.