Bangor student aspires to launch new business
A Bangor University student has turned to a crowdfunding platform to help bring his creative project to life.
Shaun Read, a second year Business Studies and Marketing student has started making handmade leather goods such as belts and wallets. He is now hoping Kickstarter will help to fund his business idea.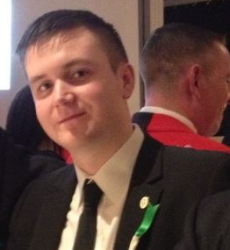 Shaun, from Newcastle-upon-Tyne, said of his venture:
"I wanted to make something people would find useful and helpful in their lives. I started making my first leather goods in the first year in halls after learning some of the basic leather craft and business skills. From a handful of tools and a bit of personal investment, my plans have developed from selling to my friends to launching a website and selling online, making a reasonable profit for a start-up which is usually a difficulty in itself."
The Business student used the skills learnt in his first year studying at Bangor to help him develop the project further.
"The course is great and has taught me a lot about operating a small business and the things I need to know to do it well. I chose Bangor to study because of its prime location for the outdoors to climb and walk in the mountains as well as the history. But the main attractions were the satisfaction rating and the quality of lecturers I saw when I visited on an open day."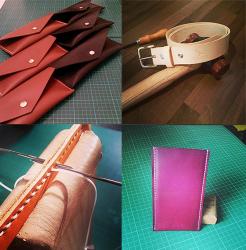 Shaun has until May 22nd to reach his funding goal of £500 on his Kickstarter page.
"The main way I'm hoping to develop my business is through my Kickstarter to gain more publicity for my products in the UK and globally as there is a large gap in the market for products such as mine. I'm hoping for plenty of opportunity for future development and expansion over time with any luck."
Publication date: 8 May 2015