Holly receives her Richard Phillips Agriculture Student of the Year Award 2014 at The Royal Welsh
At another spectacularly sunny Royal Welsh show Holly finally received her award. Holly has just completed a BSc in agriculture, conservation and environment at the university, and has already started work as assistant agronomist at Eurofins Agroscience Services (East Yorkshire) on its graduate recruitment programme.
Holly, who studied at Driffield School, East Yorkshire, before coming to Bangor University, said: "I was thrilled to .. to receive this award, and what an honour to be able to represent Bangor University.
"The quality of teaching at Bangor has broadened my knowledge of the global agricultural industry and real enthusiasm for farming and conservation.
"I hope more youngsters, particularly girls, will be encouraged to take up a career in agriculture."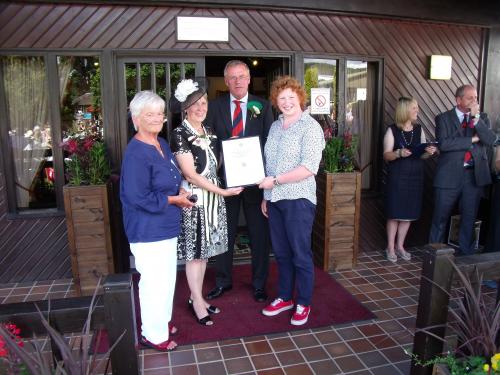 Publication date: 29 July 2014