Homebuilder gives students a 'real world' take on environmental studies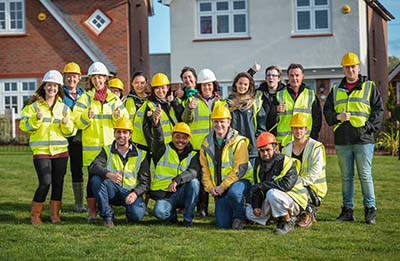 Bangor University students undertook a site visit to Redrow's Goetre Uchaf development last year.Environmental Management students at Bangor University have been given an insight into how a major housebuilder uses sustainable techniques to create new communities.
Redrow Homes' sustainability manager Nicola Owen delivered two guest lectures to postgraduate students, all studying for an MSc/MBA in Environmental and Business Management, to provide an understanding of how theory can be applied to real developments such as its Goetre Uchaf venture in Bangor.
Redrow is building 245 new homes in Penrhosgarnedd, and has designed a neighbourhood that takes into account its impact on the environment and local ecology.
Morag McDonald, Head of the School of Environment, Natural Resources and Geography, said: "Opportunities like this are invaluable, giving the students clear real world applicability, which helps to develop their knowledge, understanding and, most importantly, their transferrable skills when the time comes for them to seek employment in the business world".
Nicola, a former course tutor at the university, spoke about environmental management systems and how they are used by developers like Redrow to ensure their processes and practices minimise the environmental impacts of building new homes and increase operating efficiency. She said: "It's been great to link up with the university once again and provide students with an industry perspective. It's so important to show how textbook theory is applied to manage the environmental impact of our own developments. We've forged a strong relationship with Bangor University and will continue to assist to give students the tools they will need when they seek employment in the field in the future."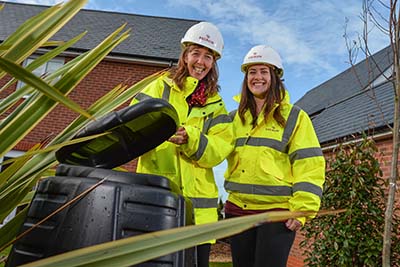 Guest lecturer Nicola Owen with Redrow sustainability assistant Anna Hughes at the Goetre Uchaf development.
For more information on Redrow's sustainability objectives visit www.redrowplc.co.uk/sustainability
Details on the homes for sale at Goetre Uchaf can be found at www.redrow.co.uk/goetre.
For more on the courses on offer at Bangor University visit: www.bangor.ac.uk
Publication date: 12 November 2015