Leo takes on London Marathon Challenge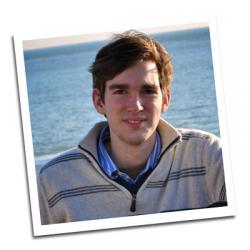 Leo Atkinson
A Bangor student will be amongst the thousands of runners taking part in this year's London Marathon, to raise money for the St John Ambulance.

History and Archaeology first year student Leo Atkinson has a gruelling training programme for the 26-mile race, running 36 miles a week and undertaking cardiovascular training in the University's Maes Glas gym.

Leo, 20, from Worcester, is a keen runner who will be fulfilling a lifelong ambition when he takes part in the Marathon in April.

Leo said, "The London Marathon is the biggest marathon in the UK and one of the world's favourite running events. It's something that most runners want to do and I'm one of them.

"I love to run, especially long distances and I took part in the Birmingham Half Marathon in 2010. But having not taken part in any events over the last two years, I found myself not running as much as I would have liked, as I had no aim or goal.

"To run a full marathon has been an ambition of mine and in October last year I saw that the St John Ambulance were looking for runners for the London Marathon and I knew there and then that I wanted to take up the challenge.

"I have been a first aider and volunteer for St John Ambulance since October 2011. It's a fantastic organisation that teaches first aid to both children and adults, some of whom then become volunteers who cover events and help out with the emergency services. The charity relies on donations to carry on their work and give the skills to people that could potentially save a life and that is why I am running for them. I'm fulfilling my ambition to run a marathon while raising money for a great cause."

Describing how it felt to hear the news he had been selected to run for the charity, Leo added, "When I received a phone call telling me that my application was successful, I was elated. I could barely talk on the phone!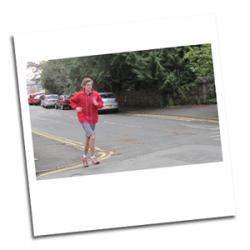 "Afterwards I did start to feel a bit apprehensive about the training but I can't wait to take part in one of the biggest races in the world!

"I am currently training five days a week, which includes recovery runs, hill runs, tempo runs, time trials and a long run on Sunday. I also go to Maes Glas gym to do other cardiovascular training.

"At the moment I'm running 36 miles a week but this will slowly increase over the next two months 48 miles a week. At the moment it isn't too hard to fit training in with my studies, but this will probably change as the Marathon approaches. I do get distracted mentally though as the marathon is always on my mind!"

Leo is aiming to raise at least £1,625 for the St John Ambulance and has filmed a promotional video to help raise awareness of his run.

He said, "I decided to make a video because it's a useful tool in spreading the word and it's a good way to help with my fundraising.

"I'm a bit of a Superman fan and with the new film coming out this year I thought I would base my video on the teaser trailer for 'The Man of Steel'. I wanted the video to be a bit cheesy but still convey the message of what I'm doing. The video was filmed by my brother who runs a media production company, JDA Media."


• To watch Leo's video, go to http://www.youtube.com/watch?v=nIr3izmIqts&feature=youtu.be

• To sponsor Leo, visit www.virginmoneygiving.com/leoatkinson


Publication date: 26 February 2013