PhD student anthologised with prize-winning poets
Launch of The Slate Sea
Friday 1 May sees the launch of The Slate Sea, a fully illustrated book of commissioned poems and photographs published by the Camden Trust.
Poets, including Bangor University PhD student Alys Conran, a photographer and a film-maker visited the valleys and villages of Snowdonia and the seaside and slate towns of north Wales. They observed, talked to residents and then recorded, in their own ways, both the remembered past and life as it is lived today.
The result is an exhibition, conceived and funded by The Camden Trust, of contemporary photographs, films and original poems. The exhibition also includes memorabilia of North Wales as a popular holiday destination, particularly for workers from the Midlands who saw it as a two week 'Shangri-La', in contrast to their daily toil in mills, offices and mines.
The accompanying book - edited by Paul Henry and Zed Nelson, with poems by Menna Elfyn, Owen Sheers Alys Conran, Paul Henry, Christopher Meredith, and Samantha Wynne-Rhydderch, and photographs by Zed Nelson - will be on sale in the Mostyn shop, Llandudno.
Proceeds from the book's sale will support 'Mostyn Ninjas', the gallery's programme for young artists, aged 11-14 years.
The Slate Sea will be launched with a reading this Friday May 1st, at 7pm in the Mostyn, Llandudno. The exhibition runs from 02 May to 05 July 2015.
For further information about the exhibition pelase visit: www.mostyn.org/whats_on/the_slate_sea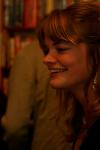 Publication date: 1 May 2015