Year Abroad Photography Competition
The School of Modern Languages and Cultures is delighted to announce the results of this year's Year Abroad Photography Competition.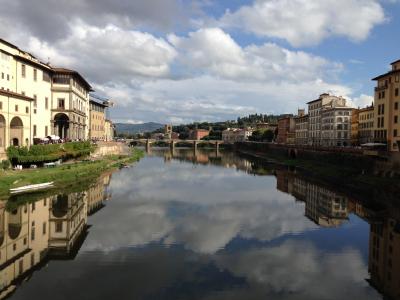 First prize: Tiffany Williams: 'Mirror image', river Arno, FlorenceCongratulations go to Tiffany Williams for her winning photo of reflections in the river Arno in Florence, entitled 'mirror image'. Runners up are joint second prize winners Oliver Revett, for his panorama of the Zugspitze and Eibsee in Austria and Maisie Prior for her image of the 'white washed wonder of Frigiliana', Spain. The third prize goes to Alice Higgins, for her two contrasting photos of Peru – including the furry security guard of Machu Picchu!
The entries displayed the wide range of year abroad destinations of SMLC students, as well as some of the activities undertaken by students, including mountaineering, participation in local carnivals and dressing in regional costume.
Head of School, Dr Anna Saunders, says 'we launched the competition to showcase the exciting range of year abroad destinations for modern languages students. Students' entries were of exceptional quality, and demonstrate the importance of the year abroad – not only for language learning, but also in terms of learning about different cultures and societies.'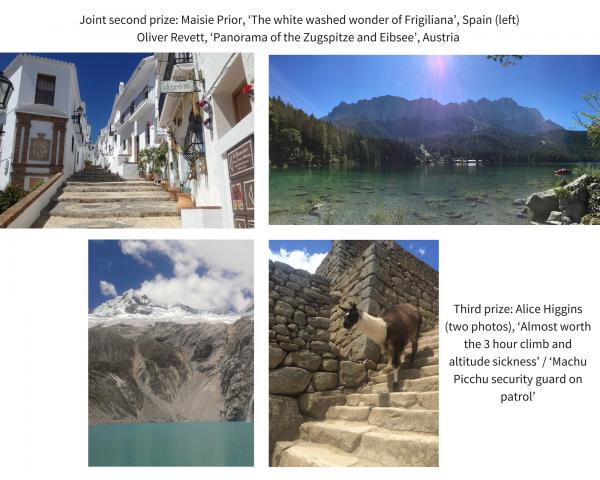 Publication date: 20 March 2017