We're committed to supporting our students through the Covid-19 pandemic placing a high priority on learning, mental health and wellbeing and ensuring that our students still experience the warmth, friendliness and sense of togetherness that we're renowned for.
Here are some of the ways that we've provided, and continue to provide, support through these challenging times.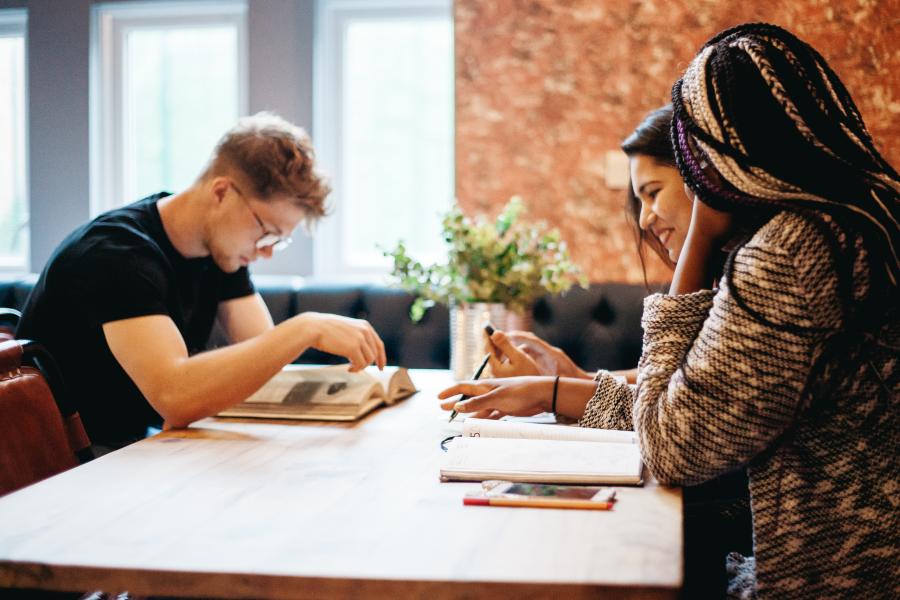 ACADEMIC SUPPORT
Lectures have continued online with some practical work happening face to face but only when it's a mandatory requirement of the course, such as nursing.
Library Search provided a wealth of electronic material for students to access.
The academic support team have provided one to one subject-specific virtual sessions.
FINANCIAL SUPPORT
Rent rebates were offered to students holding a Halls contract with an initial rebate of 10% and further discounts given to students not able to reside in Halls between January and March 2021. 
A digital hardship fund was set-up to support students who experience barriers in accessing online delivery. Students with a household income below £40,000 can apply for an award of up to £500.
 HEFCW recently announced £40 million of extra funding for Welsh universities to help students who are experiencing financial difficulties due to Covid-19 restrictions.
 
MENTAL HEALTH AND WELLBEING
Disability Services Advisers (including Dyslexia support, Disability Advisers and Mental Health Advisers) supported students with virtual chat, video, telephone or email appointments. 
Students were able to meet with Disability Advisers and Mental Health Advisers face to face when lockdown rules allowed it.
Wellbeing mentors were available to support students with more complex needs.
Counselling Services provided support sessions, psychoeducational group programmes and 1:1 Counselling sessions.
Mindfulness meditation sessions took place via Zoom with each session providing a period of guided meditation, a few minutes of reflection and questions at the end.
The wellbeing buddy scheme connected students with carefully selected student volunteers.
Buddy boxes encouraged students to develop self-help strategies like quick ways to help manage feelings of anxiety, self-care techniques and strategies to address difficulties with relationships, and students were supported by Mental Health Advisers, Students Union Officers and Connect@Bangor volunteers.
To mark the university's Mental Health Day, the Students' Union hosted Q&A sessions with Mental Health Advisers and arranged virtual interactive activities.
Student Space, run by Student Minds, is the UK's student mental health charity and provides out of hours support via email, text or voice chat.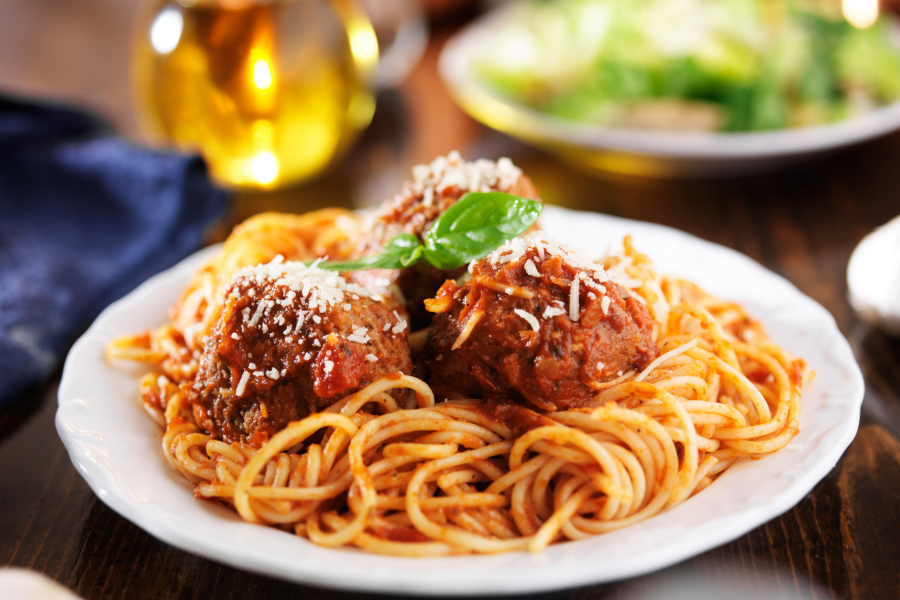 You've got to nourish to flourish!
The catering team continued to provide services to students on campus.
Shops at Ffriddoedd and St Mary's Villages offered free grocery deliveries to students living in University accommodation.
Free meals were offered to students who were self-isolating.  
£100 Morrisons e-vouchers were offered to students self-isolating in private accommodation.
Winter care packages were provided to students who remained in Bangor over the Christmas break.
CLUBS, SOCIETIES AND ACTIVITIES
Students' Union services and activities have continued online with special events taking place including:
A Walk and Talk Strava Group where students were encouraged to take photos as they walked and upload them to a club site.
Cook along with Sabbatical Officers.
"Thera Tea" offering yoga and a chat.
Healing gardens for green-fingered students to visit safely.
Tackling the taboo of mental health talk for men.
Virtual "together for mental health" board from having a shower to hearing the birds or making dinner, students were invited to celebrate the little things on our social media pages.
Wellbeing Wednesdays to remind students that our mental health should be a priority all year​.
STUDENT SUPPORT SERVICES
We continued to offer all our student support services including:
An online welcome week programme at the start of term.
Provided information to students on how to access IT software from home.
Online study skills sessions.
Employability sessions and workshops.
Provided students with updates on the rules and developed FAQs to ease the flow of information.
Promoted opportunities to socialise online.
Introduced a student bulletin to provide students with regular updates without relying too heavily on email.
HALLS OF RESIDENCE
A safe and supportive environment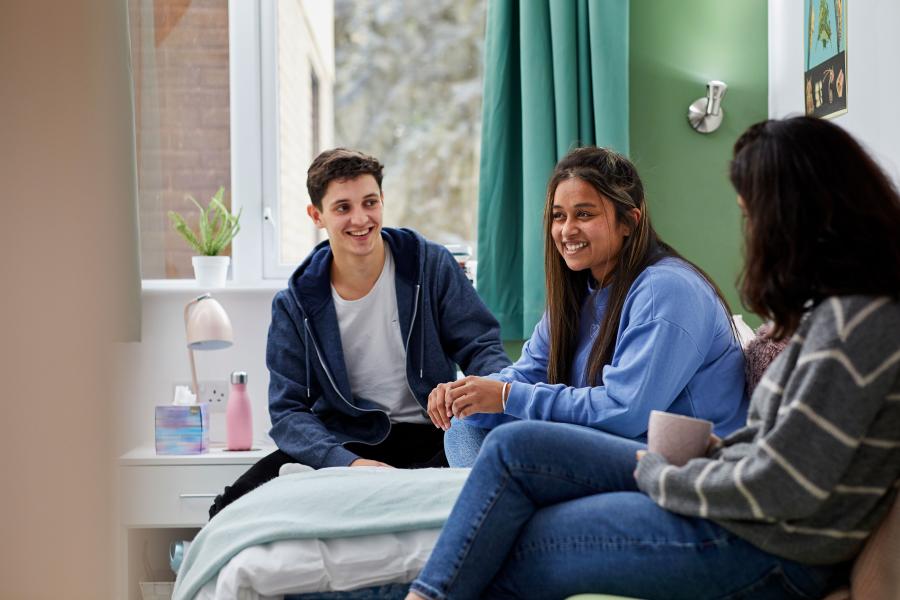 The Campus Life team planned a total of 288 events throughout the 2020/2021 academic year – providing a combined online/in-person (when appropriate) calendar of events. These range from online weekly yoga, quizzes, cooking lessons, a book review club, meditation, and weekly Q&A sessions with guest speakers. Breakfast takeaways were a huge hit along with takeaway pizza parties, fresh fruit Fridays, and an ice cream van delivered free ice cream at both student villages.
Over 1300 goodie boxes were created, hand packed and distributed to students in Halls. They included a variety of feel good items, including indulgent local Welsh produce, self-care items like hand cream and fun novelty games.
Peer to peer contact through our mentor scheme ensured that no student was isolated or without support in Halls. Zoom meetings were set up between mentors and their blocks to allow regular contact and communication.
Daily welfare phone/email check-ins were carried out on students in self-isolation by the Head Warden and Senior Warden team.
Students in self-isolation had mail hand delivered to their accommodation, ensuring that study materials, packages from home and all-important Amazon deliveries made it to their doors.
Over 500 bedding and catering quarantine packs were delivered into bedrooms ahead of international student arrivals, ensuring a hassle free arrival process. This was supplemented with daily doorstep meal deliveries to bedrooms over the 14 day quarantine period.
The Halls team have ensured that urgent maintenance has continued through the pandemic, allowing students to live in a safe and secure environment.
The Halls team have always maintained a face to face presence on site, so students know that they have a point of contact for any queries or problems.
The on-site Halls security team have provided 24-7 support through this time. This unwavering presence has made a huge contribution to student safety, welfare and support. Combined with an out of hours on-call team in Halls, students never have to feel alone or isolated.
Halls have coordinated the departure and safe return of hundreds of students who had to abandon their study bedrooms. Where students were unable to return to University Halls to collect their belongings, staff have hand-packed rooms ready for shipping around the world.
In September 2020 Halls proudly coordinated the safe arrival of our students. We were congratulated and thanked by many families for our renowned welcome which remained warm and inviting despite the restrictions placed on the event.
Bangor was one of the first universities to offer rent rebates to students holding a Halls contract, with an initial rebate of 10%.
Further rebates were given to students not able to reside in Halls between this January and March, in recognition of the difficulties our students were facing.
A "Covid Guarantee" was offered on every contract issued, which meant students who could not reach Bangor for Covid-19 related reasons had contracts cancelled with no penalties. The Covid Guarantee will again be offered this coming year.
Covid-19 Testing
Asymptomatic testing was, and continues to be, available on three university sites where students can get regular tests, as often as they like.