College Announces Extension of Partnership with Bangor University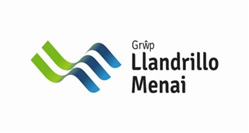 In a further development of the already strong links with Bangor University, Grŵp Llandrillo Menai (GLLM) is taking over the provision and delivery of a suite of training courses at the University's prestigious Management Centre that are particularly directed at the business community in North Wales. These courses provide a 'one-stop shop' in leadership and management for individuals and organisations.
£75 million super-college Grŵp Llandrillo Menai, which comprises Coleg Llandrillo, Coleg Menai and Coleg Meirion-Dwyfor, will run theses course under the banner of 'Grŵp Llandrillo Menai at The Management Centre with Bangor University' . Grŵp Llandrillo Menai is the largest Further Education institution in Wales and one of the largest FE colleges in the UK. It employs over 2,000 staff and delivers courses to around 27,000 students, including 1,200 degree students.
The Centre offers a comprehensive suite of professional training qualifications, from team leader (Level 2) to executive (Level 7), which develop skills and enhance employability. The College in association with The Management Centre at Bangor University provides a full range of professional, specialised courses accredited by the Institute of Leadership & Management (ILM), Association of Accounting Technicians (AAT), Chartered Institute of Marketing (CIM), Association of Chartered Certified Accountants (ACCA), Chartered Institute of Legal Executives (CILEX), Chartered Management Institute (CMI), Chartered Institute of Personnel and Development (CIPD) and the Chartered Institute of Purchasing and Supply (CIPS).
The Centre is recognised as a top business hub, with an excellent reputation for the development and teaching of intellectually stimulating business courses that are highly relevant to career needs.