The original location
The University was originally based in an old coaching inn called the Penrhyn Arms. In 1903, the city of Bangor donated a 10-acre site overlooking the city at Penrallt for a new building, and substantial sums of money were raised by local people to help meet the cost.  
The foundation stone was laid in 1907, and four years later in 1911 the main building was opened, together with some arts and social science buildings and part of the Library. 
The Science Departments remained in the Penrhyn Arms for another fifteen years. In 1926 they moved to new purpose-built accommodation which had been constructed with the assistance of funds raised by the North Wales Heroes Memorial. 
Images of the past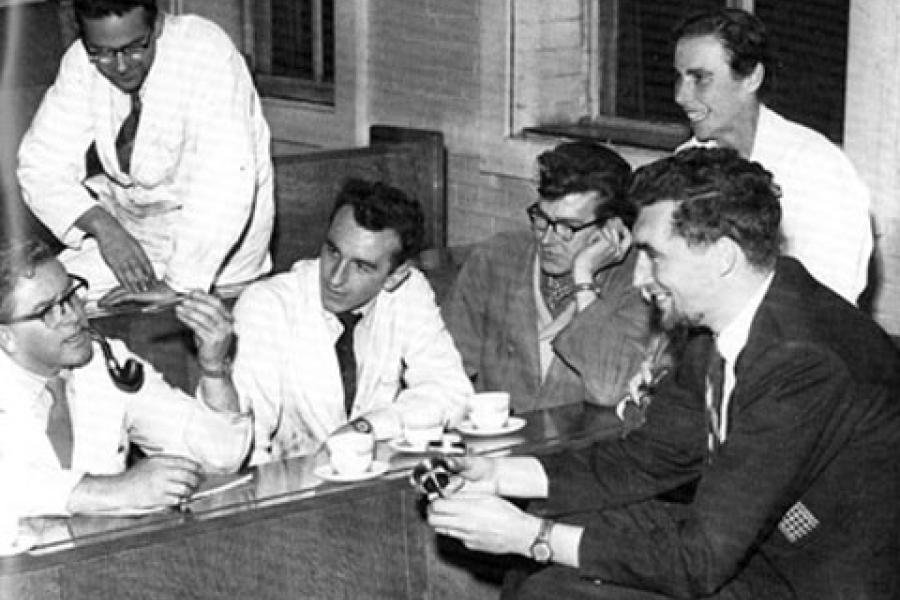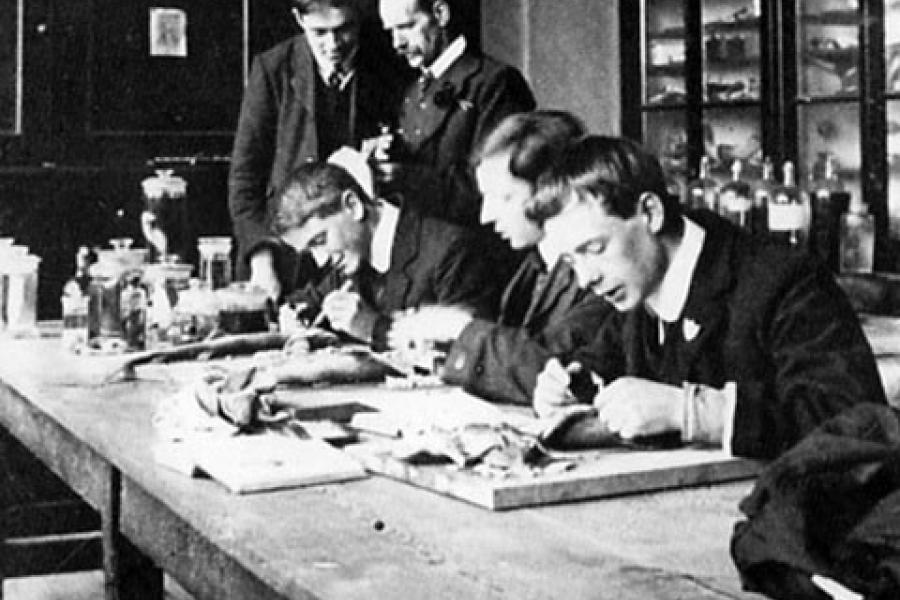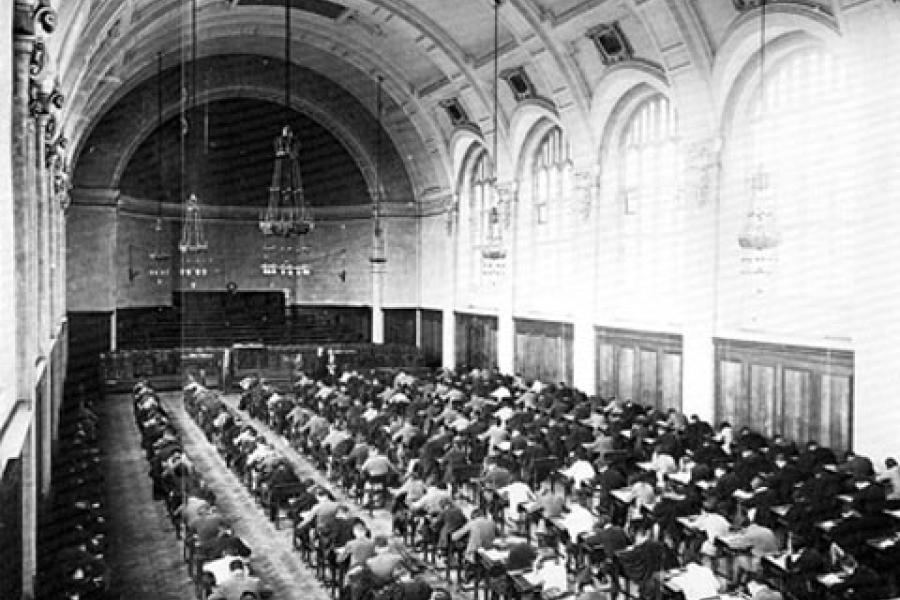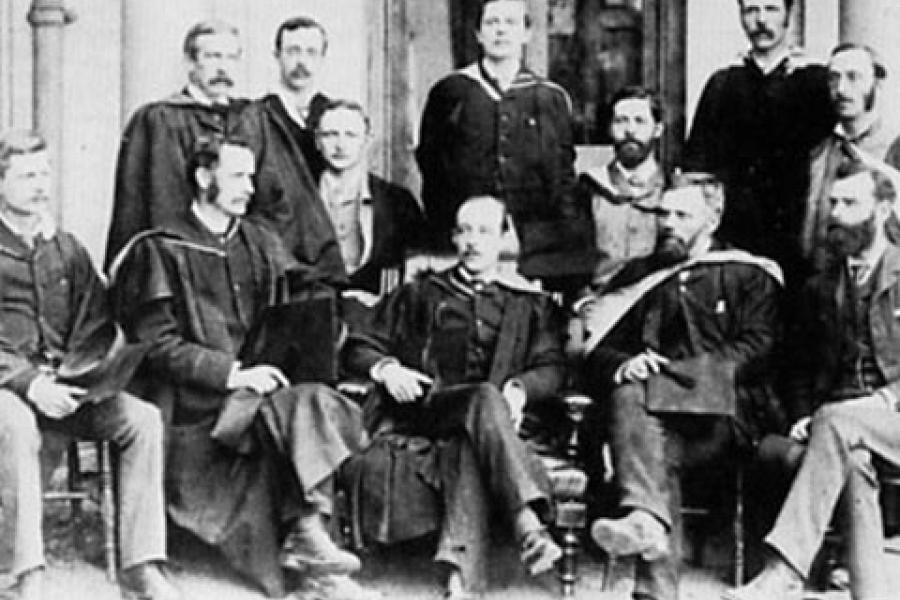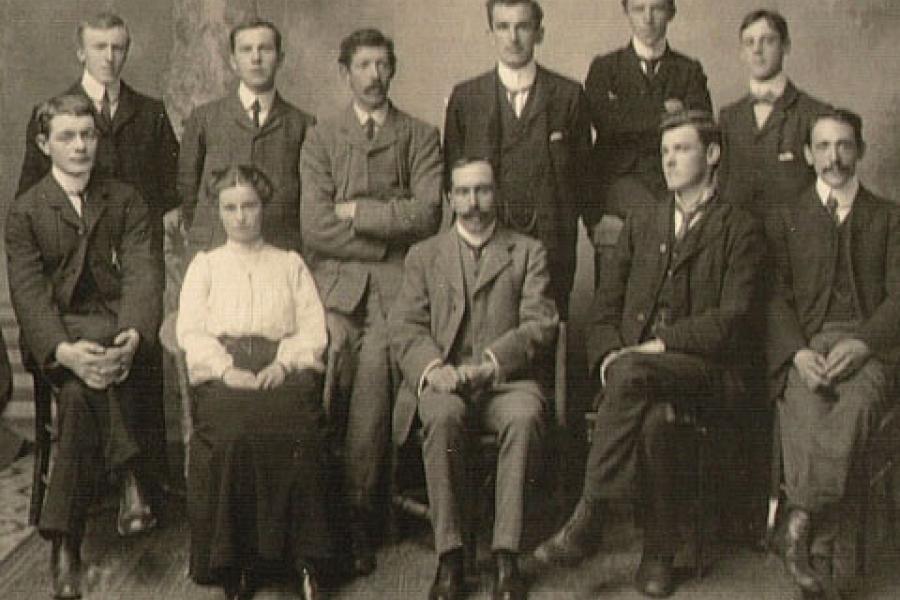 Bangor University today 
Today, we have over 10,000 students and around 2,000 members of staff. Bangor University is committed to providing teaching of the highest standard, conducting research of the highest quality, taking good care of its students and playing a full role in the wider community of Wales. 
Read the full history 
You can read more about the history of the University in a book written by former Registrar, Dr David Roberts. Bangor University, 1884 – 2009 is available to buy online and in bookshops.