Transcript for Community Day Video
[00:10]
The purpose of the day is to welcome our local communities here and
[00:14]
share with them the wide range of work that goes on in the university,
[00:18]
people may be aware of the building, it's a very iconic building,
[00:22]
but maybe not aware of what goes on behind the doors,
[00:24]
so today is really an opportunity to share the
[00:27]
wide range of work that goes on, to meet staff, for staff to meet
[00:31]
our local community and for people to have a wonderful autumn day
[00:35]
in Bangor University.
[00:41]
I think it's an opportunity for people to see how relevant is our work can be
[00:46]
to people's everyday lives, to see opportunities to learn and to grow and
[00:53]
to develop as individuals - more importantly, to maybe feel a sense
[00:58]
of ownership of their local university,
[00:59]
and to share that with the staff and the students.
Civic Mission Video Transcript
Tudur Owen
Since those First days of Bangor University almost 150 years ago, the deep-rooted connection to the local area has been so important. 
And working with the community to raise aspirations and to improve quality of life was part of its beginnings, and it remains at its core to this day. 
The ability of the University to contribute to our economic, environmental, cultural and social wellbeing is crucial and valuable. 
And this is why the University's civic mission is this: To prioritise the wellbeing of our communities and the area. 
By working together with our community partners, Bangor University can help to create a sustainable world for the current and future generations, right here in north Wales.
Join us as we hear from just some of those benefiting from that very mission. This film is about their stories, their voices.
Aaron Pleming
My name is Aaron Pleming and I volunteer here at Pontio, and I live with cerebral palsy. 
Volunteering here at Pontio has helped me develop my confidence in other stuff that I do outside of Pontio, like meeting new people and people that I wouldn't basically meet if I wasn't volunteering here at Pontio.
We're basically like a big family, everybody knows each other, like I've worked with most of the volunteers here, so basically we've become like a big family.
I've had massive support from Pontio because they don't see me as Aaron with cerebral palsy, they just see me as Aaron, so there's basically no barrier there really: I'm just me.
Rhian Parry Jones
My name's Rhian Parry Jones, I'm the headteacher of Ysgol Dyffryn Nantlle in Penygroes. The school is a secondary school, for pupils between the age of eleven to eighteen years old.
The support that we have from the University has enabled us as staff to make sure that we are able to give the correct advice and support to pupils, and enabled them to think maybe wider about the possibilities they have in the future, regarding their careers maybe in STEM subjects that they may not have considered before now.
Huw Evans
So we started off working with Bangor University through Widening Access, quite a few years ago, and we've had quite a few projects since then. 
We've had projects with Reaching Wider, and also we've worked closely with M-SParc in Gaerwen.
So today we have a focus on STEM and science, so we have a group working with Reaching Wider looking at the local energy, and then we have Explore, which are Techniquest, and they are looking at the universe, astrophysics, and also looking at driverless car technology. 
Alaw
In my opinion my best part of the project is that we get different types of things to do and we can have a taste of different things.
Efa
I like how we're wanting to learn new things and have the opportunity to do it. In my opinion I think that the World of Work was the best one, because different employers came in and taught us different things.
Huw
So over the years we've had quite a few projects going on between Widening Access and M-SParc and Reaching Wider. 
So we're looking mainly at STEM and STEM projects but we're also looking at career paths and expanding pupils horizons to careers in science or careers in STEM and also to develop soft skills for the pupils for the future.
So the support we've had from Bangor University through these projects has enabled the pupils to gain valuable skills that they wouldn't have in other areas of the school curriculum. For the teachers it's also expanding their horizons to the potential available for the pupils.
Guto Wyn Hughes
I'm Guto Wyn Hughes, I'm a PhD student here at Bangor University. So I'm Bangor born and raised, and started coming to Brailsford, or as it was back then Maesglas when I was still in primary school when there were sports lessons and such, and even did my work experience here in secondary school, and have kept coming back here ever since.
So I'm studying a PhD here in Bangor University in human physiology, specifically integrative physiology and autonomic blood pressure regulation is my area.
So Canolfan Brailsford has this fantastic setup for weightlifting. We've got the Welsh National Training Centre for weightlifting here, but what you really find that is unique about it is that in most places where you have specialty sports you have these really closed off facilities, where you don't get any members of the public, you don't get any interaction with anyone apart from elite athletes, but here this training centre is open to the public, so you're there doing training with people who are elite in their sport, but you also have members of the general public coming in and seeing this going on and they're asking 'How can I get involved in this?'
So we've currently got the setup going on for the British University Weightlifting Championships which is happening this weekend. It's traditionally always been down in London, but this is the first time it's ever been anywhere else, and it's largely because we hosted a group of the British national team here for a competition and they loved the facilities.
I would absolutely recommend to people to come along to Brailsford if they want to get involved in any sort of sport, a bit of weightlifting or anything else. We've got a little bit of everything going on, and there's a community and a group for everything here.
Tansy
My name's Tansy and I am one of the outdoor education assistants and leaders. Wild Elements is all about getting people outside and getting them connected with nature and excited about nature.
So we look at why we should be looking after it, why we should respect it, how we can look after it, and our ethos is about being environmentally friendly and sustainable.
So today we're at Draig Beats, this is a festival that was set up years ago as fundraising for a lecturer at Bangor University. 
Here today we've got all sorts of different events going on for families, all sorts of different workshops. There's greenwood working, there's archery, there's s'mores, and I am doing craft activities for the kids to come and have a go at, and we've got our little eco-friendly shop!
My first touchpoint with Bangor was coming to do my undergraduate degree in childhood studies and I had a really great time, knew that I wanted to do further education, so I went on to do my masters in research through KESS, which is a European fund for further education.
I was volunteering with Wild Elements and then the opportunity with the funding came up, and I had a chat with my tutor at the University and we realised well we can all work together on this, and this is the perfect partnership for it.
The new Welsh curriculum is a lot about getting children outside, which obviously ties in really well with Wild Elements ethos as well. 
So we work a lot with the local schools in supporting them to get the children outside and to be able to take their classes outside, whether that's through developing outdoor spaces or just going in and doing some training to show them how to do that.
I think one of the best things about working with Treborth Bangor University is having the access to be able to use these Botanical Gardens, with the forest school site that we've got, the work that we're doing to develop it, working closely with Natalie the curator here, she's really easy to talk to. 
If we want to bring a school she's really accommodating, finding dates when it's free and available, and the space, it's easy to get the kids in and out. It's just a perfect site really.
Anna Roberts
I'm Anna Roberts, I'm the CEO and founder of Explorage.com, and we're based here in M-SParc in Anglesey.
Bangor University is our local university, it's on the doorstep, so we've always been familiar with it, but my personal engagement with it was initially with ION Level 5 Leadership Course, and that was something that I hadn't really considered until I was doing some work for another company and I thought I've actually got my professional qualifications but now I really need something to give me that rubber stamp around my leadership capabilities. 
And so that's why I looked at the ION Leadership Course but actually the results of the ION course and the content of it and the contacts that I've made through doing it far exceeded my expectations, so that was great.
And then beyond that, they've also been quite supportive when we've been based here in M-SParc in terms of speaking with various faculty leaders about possible student collaborations that we can do with Explorage as we continue to innovate and grow.
You're very much part of like a hub of activity basically, so you've constantly got your ear to the ground of things that are going on. We've actually worked directly with several of the other tenants in the building, so we use their services and pick their brains as well on things!
We've had a skills academy placement which has come as a result of M-SParc as well, so that's transformed into a full-time employee so they're now a member of our team, we've had an intern as well.
If we hadn't had the support from M-SParc and Bangor University that we have had, it certainly would have been a much more difficult hill to climb and it would have taken us way longer to get to where we are.
The support has really made us feel part of something and helped us to keep that momentum going, and it's opened up doors when perhaps we would have just been banging our head on a brick wall with certain things! So yeah, we're very, very grateful for it.
Tudur
This, the story of individuals connected to the University in so many different ways. Here to work with you, and to support you. Bangor University: Your University, Your Community.
 
Bangor University has a long history of working with our community to raise aspirations and improve quality of life. If you would like to work with us, whether as an individual, a group, a school, or an organisation, please contact community@bangor.ac.uk or complete this enquiry form.
Our new Civic Engagement Strategy outlines how we work with our communities. Our work in this area falls under three umbrella themes:
Identifying and addressing 'big challenges' (e.g. health, climate, Welsh language, housing, poverty, ageing population)
Enabling innovation and economic opportunities
Improving quality of life and sharing knowledge through social and public engagement
Through partnerships and collaborations, we seek to contribute to the economic, environmental, cultural and social well-being of our area. Take a look at examples of this work below.
Read the Transcript for the Civic Engagement Video
[00:00] 
Hello, I'm professor Andrew Edwards, Pro vice-chancellor for Civic Engagement at Bangor University.
[00:05]
It's my pleasure to introduce our Civic Engagement strategy, which was launched this month.
[00:11]
At its core, the strategy addresses how we develop, strengthen and expand the connections between the university and our local communities.
[00:20]
The purpose of the strategy is to provide direction and status for our work in this important field. 
[00:26]
The university has a wealth of skills, knowledge and expertise that we want to share with our communities. 
[00:32] 
We want to work together in order to improve quality of life and the wellbeing of people of all ages. 
[00:39]
This is not something new of course, since it was founded in 1884...
[00:44]
Working with communities to raise educational, cultural and economic ambitions is an integral part of our work as a University. 
[00:52]
Through this strategy and our institutional strategic plan, Strategy 2030...
[00:57]
We introduce our commitment to support a wealth of ambition in order to strengthen our civic mission regionally, nationally and of course, internationally. 
[01:06]
This is a strategy that brings together University students and staff, in addition to communities across North Wales and beyond. 
[01:14]
We have a dedicated Civic Engagement team now, in order to help develop and sustain the connections between the University and its communities. 
[01:22]
Therefore if you are already in touch with the University through classes or courses... 
[01:26]
Use our first class facilities in Pontio, M-SParc, Brailsford Centre or Treborth, we want to hear from you.
[01:33]
Of course, you may already be working on a specific project with our staff, we want to build on these connections...
[01:39]
And ensure that there is further cooperation between us and that we foster new connections for the good of this area. 
[01:46]
I hope that you'll have a look through our strategy, and please don't hesitate to contact us on:
[01:52]
community@bangor.ac.uk in order to discuss new ideas and ways of working together. 
[01:59]
I very much look forward to hearing from you and working with you over the coming years. Thank you very much.
Working with stakeholders to identify and address 'big challenges'
(e.g. health, climate, Welsh language, housing, poverty, ageing population)
Working with stakeholders to enable innovation and economic opportunities  
Improving quality of life and sharing knowledge through social and public engagement
Meet the team and Contact Us
For further information regarding our Civic Engagement work, please contact: 
Professor Andrew Edwards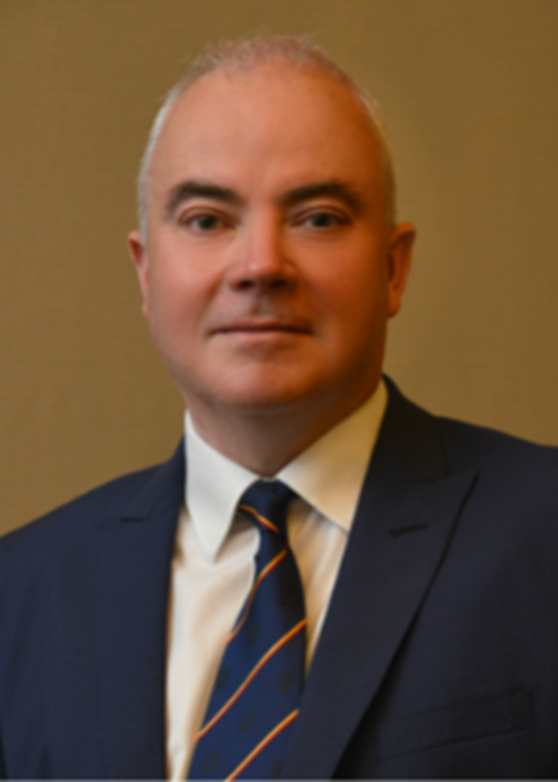 Professor Andrew Edwards is the Pro Vice-Chancellor for Civic Engagement and the Welsh Language. He is also Head of College of Arts, Humanities and Business. He was appointed PVC and Head of College in May 2020, having previously been Dean of College from 2012.
Dr Lowri Angharad Hughes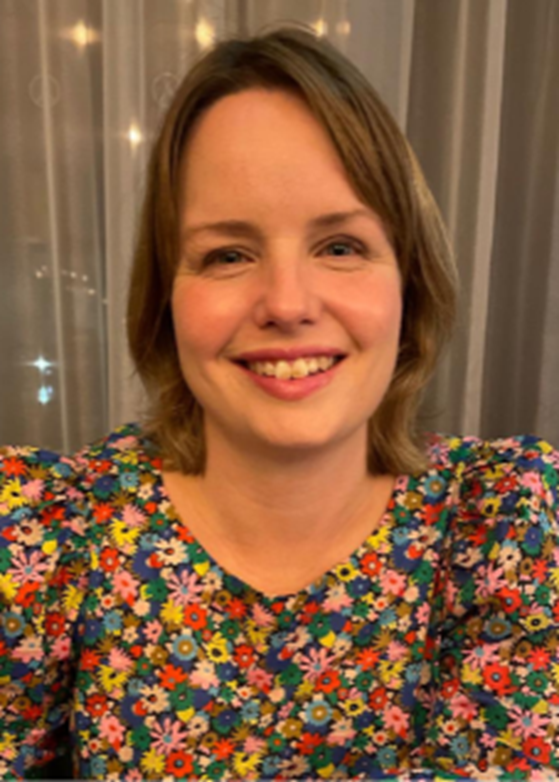 Lowri Angharad Hughes is Head of Policy and Development at Canolfan Bedwyr, and is the Associate Pro Vice-Chancellor (Civic Engagement).
Iwan Williams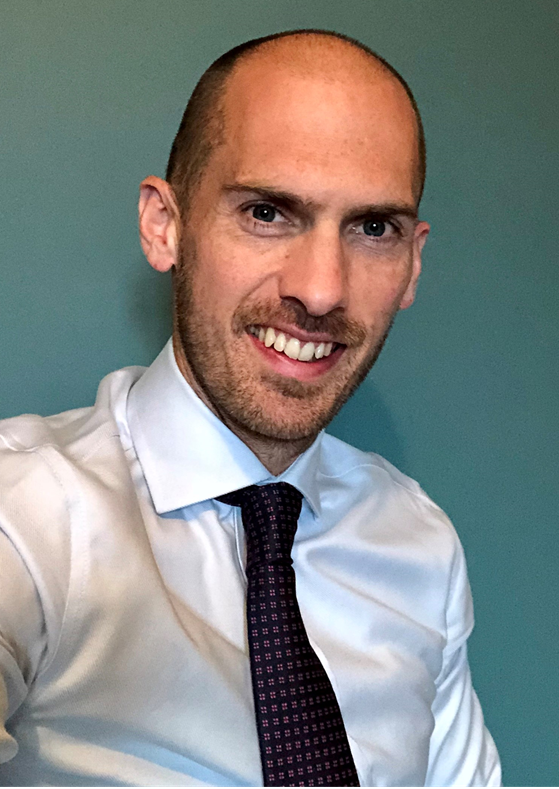 Iwan Williams is the Senior Civic Engagement Officer. Iwan began in post in January 2022. Iwan's previous roles include working for the Welsh Local Government Association, the Older People's Commissioner for Wales, Gwynedd/Anglesey Councils and Bangor City Council.
Kathryn Caine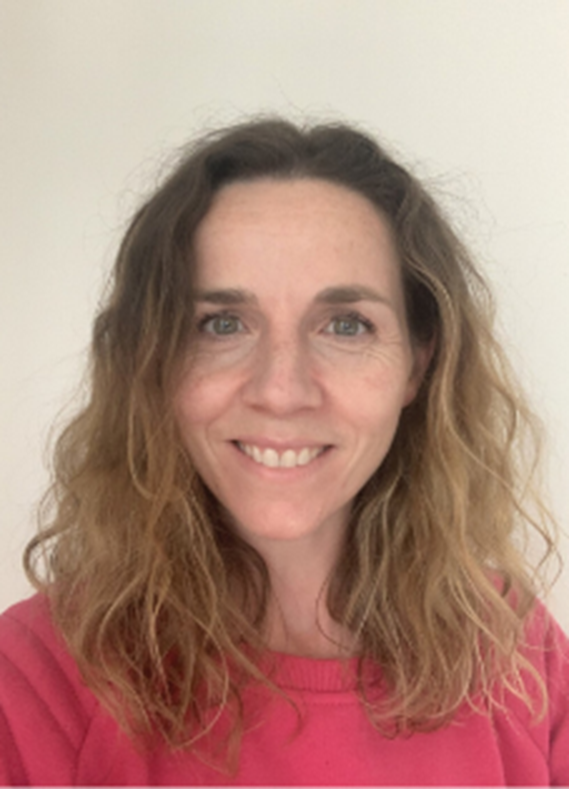 Kathryn Caine is the Civic Engagement Officer. Kathryn began in post in November 2021 following various roles within the University including Campus Services, Pontio and most recently IRIS. Prior to joining the University, Kathryn spent 10 years working in the Financial Services sector. Kathryn is also the Wellbeing Champion for the Vice-Chancellor's Office, IRIS, Legal & Compliance, and Planning and Strategic Projects 
Follow us
Follow Us
Follow our many Bangor University related accounts on Twitter: