Bangor University announced Michelle Han, a 2004 MBA graduate, as the third China Alumnus of the Year in October, during a reunion in Shanghai hosted by Professor Andrew Edwards, Dean of College of Arts, Humanities and Business and Sheila O'Neal, Executive Director of Development and Alumni Relations.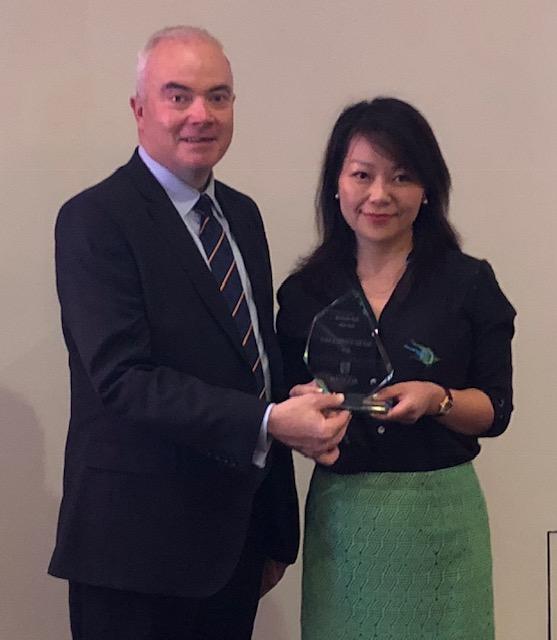 The China Alumnus of the Year award was established in 2016 to recognise the career achievements of our China-based alumni. Previous recipients are Juan Chen, a 2003 Banking and Finance graduate, now a successful business journalist, and Yanjing Wu, a professor in Psychology at Shen Zhen University.
Michelle started her career as an accountant at the Bank of China in 2000. In 2003 she came to Bangor to study an MBA, attracted by the University's long history and reputation for excellent academic research. On her return to China, Michelle began a steady rise in professional compliance roles at major multinational companies. In 2017, she took on the role of Greater China Compliance Director for Nike where she develops, operates and manages the global anti-bribery and anti-corruption program in Greater China.
On receiving the award, Michelle said "Having my work acknowledged by my alma mater through the China Alumnus of the Year Award is amazing! Studying at Bangor has been invaluable in my career progression and I'm very proud to be a Bangor University graduate."
Professor Andrew Edwards said "We are very proud of our growing alumni-base in China and delighted to be able to present this award annually. Michelle is a very worthy recipient and we wish her all the best in her future endeavors."