Academics attended TomSust 2023 on behalf of Rhanbarth Research Centre
Two of our Rhanbarth members attended TomSust 2023 – Workshop in Tourism Sustainability and Regional Development this year. Linda Osti, Senior Lecturer in Tourism Management, chaired and Rhys Ap Gwilym, Senior Lecturer in Economics, attended the 2-day event at the Free University Bozen-Bolzano (Bruneck-Brunico Campus in Northern Italy).

The workshop attracted scholars interested in contributing to deepen the scientific understanding of tourism sustainability and regional development from different disciplines and perspectives. There was a wide variety of the papers, ranging from economic modelling, to visitors behaviour, to entrepreneurs attitude towards sustainable tourism practices. TomSust 2023 attracted papers from Italy, Spain, Germany, Switzerland, Norway, Chile, Uruguay, Austria, UK, and included a "Meet the editor session" with Marianna Sigala, editor of Journal of Hospitality & Tourism Management and Journal of Service Theory & Practice, and Robert Steiger, editor of Journal of Outdoor Recreation and Tourism.
Linda managed to capture a moment from the Workshop below where academics from across the globe with interest in sustainable tourism gathered.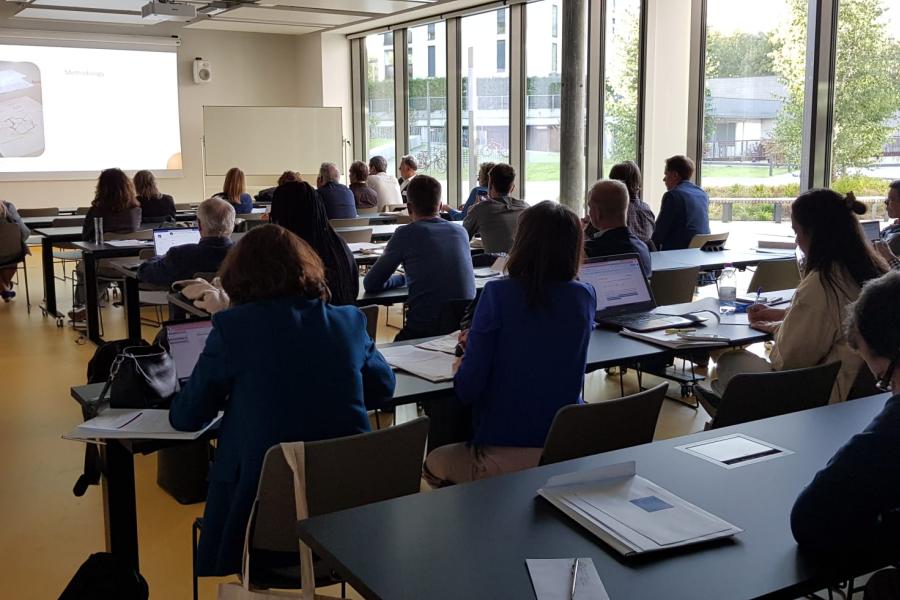 And below a picture of the programme.