The end of Groundhog Day – what should businesses do next?
The 1993 comedy Groundhog Day, starring Bill Murray, tells the tale of a man trapped in a time loop. He is doomed to repeat the same day over and over again until he gets it right. Thankfully, we are not in a mystical time loop – but the Covid-19 pandemic has had the effect of making it feel as though time was standing still. 
So, what has changed over the past year? Four themes stand out – the shift from pandemic to endemic, the "hybrid" workplace, trouble with travel, and climate change.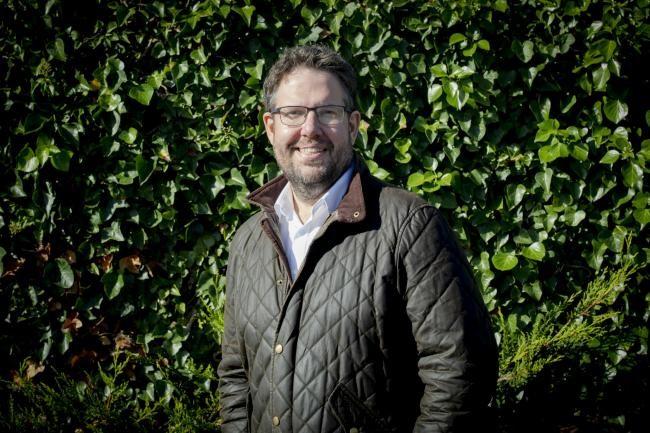 If 2021 was the year the world turned the tide against the pandemic, 2022 will be dominated by the need to adjust to new realities, both in areas reshaped by the crisis (e.g. the new world of work, the future of travel) and as deeper trends assert themselves (e.g. the acceleration of climate change). 
Pandemic to endemic.
Looking back to last Christmas, much of what was happening at that time looks set to re-run over Christmas 2021. In the run up to Christmas 2020, we were experiencing the emergence of a new covid (Delta) variant. We don't yet know what the impact of Omicron will be, but initial data suggests it is coming at us fast. Despite the World Health Organization (WHO) calling Omicron a "high risk" variant, we do know how to fight it. New antiviral pills, improved antibody treatments and more vaccines are coming. For vaccinated people, the virus should no longer be life-threatening. The CP Pharmaceuticals factory in Wrexham continues to be critical in the UK's fight against Covid-19. The factory is responsible for putting the vaccine in vials and packaging it for dispatch to the UK regulator for inspection.
The future of work.
There is a broad consensus that the future of work is "hybrid", and that more people will spend more days working from home. But there is much scope for disagreement on the details. How many days, and which ones? And will it be fair? In-office work promotes structure and transparency, which may increase trust between management and workers. In-office develops an organizational culture happens naturally. Casual office conversations – a worker walking down the hall for a quick and unscheduled chat with a colleague, for instance – can lead to knowledge-sharing and collaborative problem-solving. That's difficult to replicate in a virtual environment, which often relies on advance scheduling for online meetings – although that's still feasible with enough planning and communication. There will be considerable pressure on managers in 2022, and beyond, to ensure a successful "hybrid" working environment.
Travel trouble.
As much as half of business travel is gone for good due to Covid-19, which is good news for the planet. While travel and tourist activity is picking up as economies reopen, the tourism industry faces the tricky task of managing the transition to a world in which the virus is endemic. The North Wales tourism sector has, despite the challenges related to Covid-19, benefited from the growing trend of staycation. The top three locations in Wales include two in the north - Anglesey and Llandudno. While staycation has provided a boost to the sector, in some areas it has put huge pressure on local services and amenities, where local populations have almost doubled due to visitors.
Climate crunch.
Even as wildfire, heatwaves and floods increase in frequency, there is a striking lack of urgency prevailing among policymakers when it comes to tackling climate change (despite COP26 being held in Edinburgh in November). However, there was substantial progress made across North Wales by the public and private sector in tackling climate change. In June 2021, the North Wales and Mersey Dee Business Council held their inaugural Net Zero 2021 online conference, designed to encourage the private sector and not-for-profit organisations across the Wirral, Cheshire and North Wales to reduce their carbon footprint. Anglesey Sea Zoo won the small business category at the conference for their eco-friendly approach and philosophy of having conservation and sustainability at the heart of all its activities. North Wales was also leading the charge with innovative technology to tackle climate change. In 2021 the Welsh Government awarding the full approval for the £35m Morlais tidal energy scheme that will allow construction of the tidal energy project to begin in 2022 off the coast of Anglesey.
What next for businesses?
Questions about capitalism's trajectory of endless growth with profit as the sole metric have moved from shouting on the streets to conversations in the boardroom. Concerns about plastic have developed into a major climate crisis movement, which is now among voters' top priority in many countries. Covid-19 has accelerated this trend
People are putting companies under pressure to define their successes in more life-enhancing ways than financial growth. As companies start to re-evaluate their role in the world, their transformation will switch focus from profit to purpose.
Businesses are feeling growing people-pressure to recalibrate how they see the world around them and their place within it. Profit remains crucial to longevity, but other factors are becoming important for measuring success. New definitions of growth will lead naturally to new thinking in meaning and metrics. New performance measures might include personal growth (learning, happiness or communal longevity), good health, or reduced waste–a metric.
Therefore, in 2022 businesses across North Wales need to:
Think - How will you define new types of value you can deliver while making the profit required to thrive? And how will Customer Experience and Employee Experience work together to create that value at the points of creation and delivery?
Say - Ask your employees what sort of growth they'd like to see in the organization. Get the debate going!
Do - Start to embed new metrics (alongside financial growth) to drive behaviours. What you measure counts. Collaborate with the willing to make change happen at an industrial level as effective change is easier to commit to if many join the game. How are you set up for different value to be rewarded? How do you motivate people?
The trends that accelerated during the pandemic, and will continue during the endemic, is nothing short of a major realignment of the fundamentals. It's tempting to misinterpret this as a gloomy picture – instead, it is a once-in-a-lifetime chance to innovate in business models, services and products around new definitions of value. For companies with the courage to recognize this trend, there are many opportunities – and there will also be challenges. For example, it questions the decades-old definition we've had of business success, which is underpinned by the philosophy of profit as the only directive. But Covid-19, the growth social capital, those small acts of neighbourly kindness, have shown that moving forward profit (or monetary value) alone cannot be the only measure of business and economic success.