Programme
The Chartered Banker MBA two-day conference will include keynote speakers, roundtable discussions, gala dinner, networking opportunities and a tour of the local area. Schedule subject to change and keynote speakers to be announced soon
Wednesday 07/09/2022
Walking tour and history of Bangor University Main Arts Building 
Opening ceremony and welcome address by Steve Pateman, President of the Chartered Banker Institute  
Setting the Scene with an Opening Roundtable Discussion with Tanya McCartney, CEO & Executive Director of the Bahamas Financial Services Board 
Learn more about Tanya McCartney in the Guest Speakers section below
Geographical and industry insights from Malaysia, Botswana, Jamaica, UK and Afghanistan 
A formal Gala Dinner to be held at The Management Centre, Bangor University with Special Guest Speaker. Including a sit-down dinner, light entertainment and an opportunity to network with conference attendees.
Dress Code: Business Attire 
Thursday 08/09/2022
A welcome to the second day of the Conference
Continuing Professional Development & The Role of Banking Institutes
The Challenge for Different Management Functions; HRM, Technology & Compliance 
Discussing HRM - Deno Cartwright, CEO of The CornerStone Advisors 
Navigating the 'New Normal' in training and development for financial services.
Learn more about Mr Cartwright in the Guest Speakers section below
---
Academic Paper on Gender Equality 
Following the close of the conference, enjoy one of the following tours of our local area:
Sightseeing Cruise*
Enjoy a leisurely and relaxed trip along the seacoast. Book Now
Sightseeing Tour*
Enjoy a leisurely and relaxed guided bus tour around Snowdonia and North Wales's most historic landmarks. Book Now
*Minimum numbers of 20 participants apply. If the minimum numbers aren't met you will be reimbursed. 
Register your place for the Chartered Banker MBA Conference 2022 here
If you are an external guest to the conference please complete your payment here in order to secure your place. 
Confirmed Guest Speakers for the Chartered Banker MBA Conference 2022.. 
Further speakers to be announced soon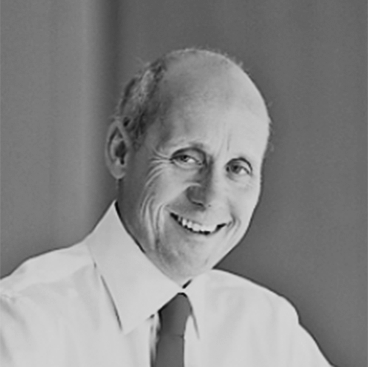 Steve Pateman, President of The Chartered Banker Institute
Steve has worked in banking for over 40 years and is currently a Non-Executive Director at Bank of Ireland where he chairs the Remuneration Committee. He sits on the Advisory Board of The Arora Group and Kingsley Healthcare and was previously on the Financial Capability Board of the Money Advice Service. 
---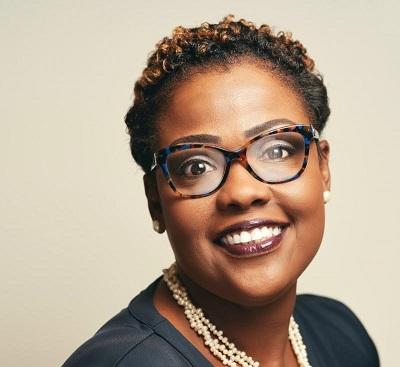 Dr. Tanya McCartney, CEO and Executive Director of the Bahamas Financial Services Board and former President of The Bahamas Institute of Financial Services
Tanya is a UK-trained barrister and a Chartered Banker. Her professional career began in 1997 as Assistant Counsel in The Office of the Attorney General. Miss McCartney is an experienced leader in financial services with expertise in Banking, Fiduciary Services, Compliance, & Risk Management. She graduated with the Chartered Banker MBA from Bangor University in 2015.
---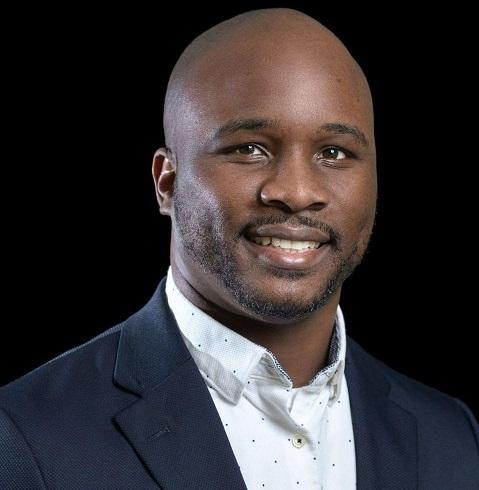 Deno Cartwright, CEO of The CornerStone Advisors and Catalyst Logistics and Business Services. Mr. Cartwright is also the current President of The Bahamas Institute of Financial Services
Deno is a Compliance Manager by profession having graduated from the College of The Bahamas in 2011, he holds a Bachelor of Business Administration Degree in the discipline of Finance and has graduated with the Chartered Banker MBA from Bangor University in 2017.  
---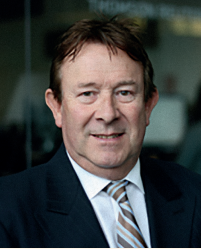 Keith Checkley, Chartered Banker; Strategic Consultant
Over the past years Keith has worked as an independent Strategic Consultant, advising on a number of consulting situations and also designing and implementing training programs for many educational institutes/business schools; banks; financial institutions and large corporates. He has had extensive experience in the UK and many overseas locations.
He is author of 17 books including Credit Masterclass which is a recommended textbook for CBMBA. He is also a Global Roving Ambassador for the CBMBA. Keith is a Fellow of the Chartered Banker Institute.
---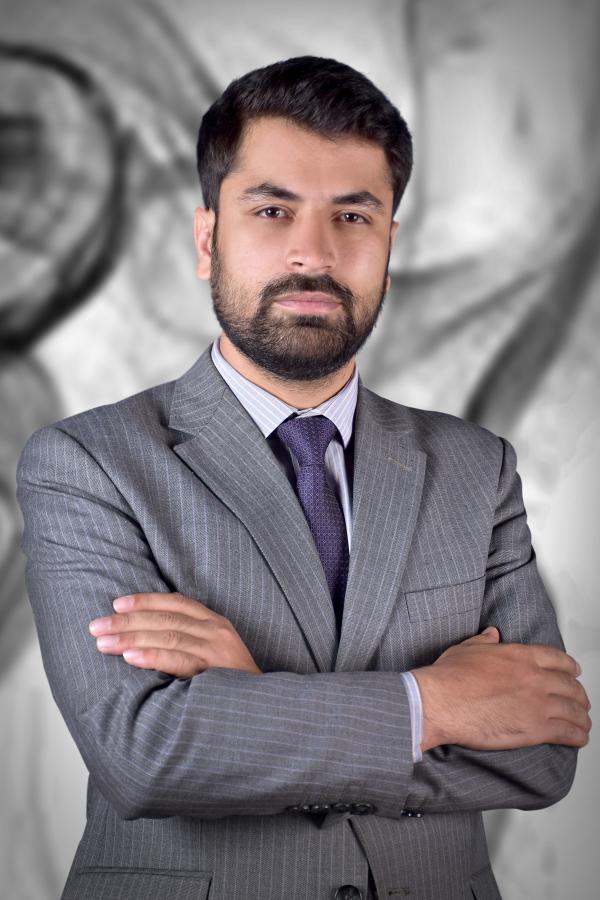 Matiullah Obaidi (CAMS, CFCS), Deputy Chief Executive Officer of Ghazanfar Bank Kabul, Afghanistan
Mr. Matiullah Obaidi has vast banking expertise in several leadership roles of the bank. Previously he served as Chief Compliance Officer of Ghazanfar Bank and was approved by the central bank of Afghanistan for the said post, alongside he is Vice Chairman of GRCC (Governance, Risk & Compliance Committee) of Afghanistan Banks Association. Mr. Obaidi is a Certified Anti-Money Laundering Specialist from ACAMS-USA and Certified Financial Crime Specialist from ACFCS-USA. Furthermore, he is an active member of the Chartered Banker Institute. He earned his bachelor`s degree (Hon) with first position majoring in Finance from Bakhtar University and currently pursuing his Master's Degree from Prifysgol Bangor University of the United Kingdom. He also holds Diploma in Banking and Finance. Additionally, he Obtained various Certificates in Cyber Security Customer Incidents, Compliance & Shared Service, Customer Security Controls Framework from SWIFT, and many more certificates. Moreover, he is a visiting Trainer at Professional Banking Institutes, respectively.
---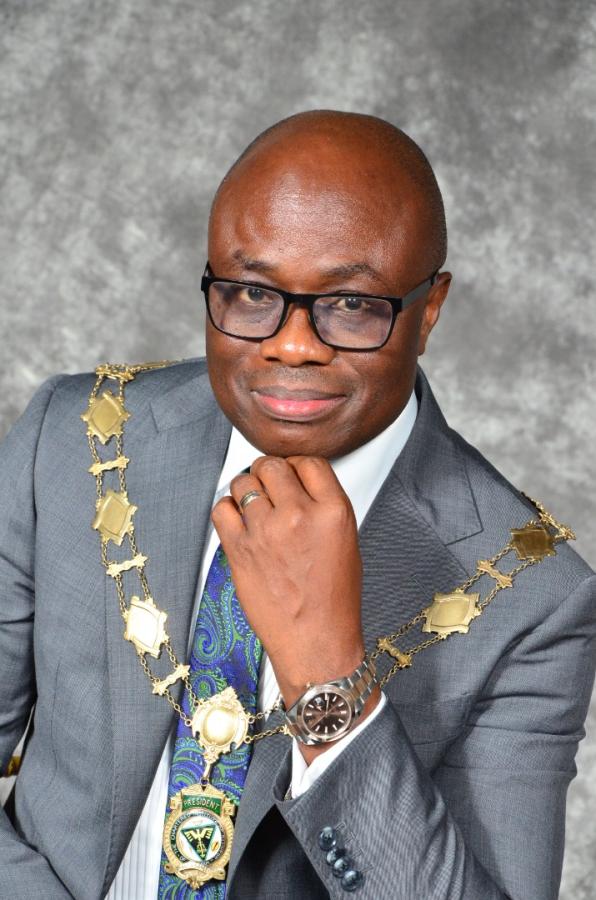 Ken Opara Ph.D., FCIB, President/ Chairman of Council, Chartered Institute of Bankers of Nigeria
Ken Opara, Ph.D, FCIB is the President/Chairman of Council of the Institute, he was elected at the 2022 Annual General Meeting on April 9,as the 22nd President/Chairman of Council. He has an extensive experience over the last 30 years in key positions include Branch Banking/Regional Management, Consumer Banking, Electronic Banking, Retail Banking and SME banking. He is currently the Executive Director, Fidelity Bank Plc. Prior to his appointment as Executive Director in charge of the Lagos & Southwest Directorate of Fidelity Bank, he served as General Manager/Regional Bank Head, Ikeja; Divisional Head, Managed SMEs, Multilateral Agencies & Trade Missions; Divisional Head, SMEs, Electronic & Consumer Banking amongst a number of roles. He is a transformational leader known to have developed and nurtured new Business start-ups from scratch to enviable heights.
---
Options for accommodation are as follows; 
Bangor University Student Accommodation
Our bedrooms are all single, non-smoking, en-suite rooms, each with their own shower. All rooms have been graded by Visit Wales as 3*- 4* Campus Accommodation, priced at £31 per night per person. A virtual tour of the student accommodation can be viewed here
Rooms are located on the Ffriddoedd Site, which is the University's main student residential campus, there are eight individual bedrooms in a secure 'flat'. Free WIFI and car parking facilities are available. 
To book a room, click on the link below and enter CBMBAConference in the Special Offer Codes box;
The Management Centre Guest Accommodation
The Management Centre is graded as Visit Wales 4 star Guest Accommodation and offers 56 en-suite guest bedrooms. Located on the main Bangor University campus, priced at £80-120 per night Bed & Breakfast. All guest bedrooms are en-suite, complimentary WIFI and parking. A virtual tour of the guest accommodation can be viewed here
Email The Management Centre direct on groups@themanagementcentre.co.uk to book your accommodation and quote CBMBA Conference 
www.bangor.ac.uk/management_centre
Premier Inn Bangor
The Premier Inn Hotel in Bangor offers a variety of comfortable en-suite bedrooms with free WIFI and parking on site. Easy access to the A55 and located approximately 3 miles (by car) from Bangor University's main campus. View the accommodation here
If you would like to reserve a room at the Premier Inn then please book direct here 
Other Accommodation in the Area 
Directions
Finding Bangor University couldn't be easier.
Address – Bangor University, College Road, Bangor, LL57 2DG
By Train
Bangor Railway Station is approximately 10 minute walk from the Main Arts Building. Frequent train services call at Bangor from stations along the North Wales Coast, Chester, Manchester, Cardiff, Birmingham and London. Click here to plan your journey.
By Bus
The closest bus stop is Bangor Clock Bus Station which is approximately 10 minute walk from the Main Building. 
By Car
If travelling from the east (from Llandudno, Chester, Liverpool, Manchester), leave the A55 at Junction 11, for the A5 and 'Bangor/Betws-y-Coed'. If travelling from the west (from Anglesey), leave the A55 at Junction 9, for the A487 signposted 'Bangor/Caernarfon'. In both cases, you will be c. 3.5 miles from Bangor itself. From the south, follow the A487 signposted Caernarfon/Bangor.
By Air
The nearest international airports are Liverpools John Lennon and Manchester.
By Sea
The nearest port is at Holyhead on Anglesey which is approximately 25 miles from Bangor along the A55 Expressway. Ferry services are available by Irish Ferries and Stena Line operating between Dublin Port and Holyhead.
Bangor University lies between the Menai Straits and Snowdonia National Park, in the county of Gwynedd, named after the last independent medieval kingdom. Geographically and culturally unique, this is probably one of the most beautiful university settings in all of Britain: the panoramic views of mountains, coastline and sea have inspired some of the most memorable poetry of the millennia.
Bangor is one of Britain's smallest and oldest cities: its ancient roots reach back to the 6th century, when St Deiniol founded a monastery on the site of the current cathedral (Wales' and Britains' oldest). While Bangor's rurality is meet for scholarly reflection, the city is well-connected to Britain's major metropolitan centres, and has long been a strategic gateway to Ireland. The city claims Wales' (and Britain's) longest High Street, but more importantly its cultural diversity is manifested by the high profile of the Welsh language, spoken as a first language by the majority of the population of Gwynedd.
General Terms and Conditions
Registration and Payment
Submission of an online registration is regarded as a firm booking and acceptance of these terms and conditions, however the booking will not be confirmed until full payment has been received. We can accept payment by credit card for all aspects of the Congress. In special cases, we may be able to accept payment via bank transfer. If making payment by bank transfer, please ensure that you cover any bank transfer fees.
The Early Bird discount applies only to bookings where payment is received before 1st August 2022. Registrations and payments after this date will be charged at the full conference fee.
Cancellation/ Refunds
Any delegate wishing to cancel their booking must notify the organisers in writing. Cancellation of registration on or before 7 August 2022 will result in a 50% rebate of registration fee, along with any fees paid for Halls of Residence and lunches.
There will be no refunds for cancellations made after 7 August 2022. Payments for trips/excursions are non-refundable.
No refunds will be given in respect of non-attendance.
In the unlikely event of the Conference being cancelled, the organisers will refund in full all registration fees, but hereby disclaim any further liability.
If the Conference takes place but you are unable to attend, whether for reasons within or beyond your control, the above conditions in relation to cancellations will apply.
Changes to the Conference and Modification of the Programme
It may be necessary for reasons beyond the organisers control to change the content and timing of the programme, the speakers, the dates or venue.
Privacy
We take your privacy seriously. All personal data supplied will be used and stored in accordance with General Data Protection Regulations (GDPR).
We will only use the information you supply to contact you with information about and news relating to this Conference. We will not share your details with third parties. However, we may wish to contact you to advertise upcoming events and relevant Chartered Banker MBA news.
You can request to opt out from future mailings at any point.
Publicity, Filming and Photographs
Please note that photographs will be taken throughout the duration of the Congress and may be used for future marketing purposes. By accepting the terms and conditions you confirm that you are aware that you may be photographed and that these pictures may be used in future Bangor University marketing and publicity materials.
Many at the Conference will be actively posting to Social Media sites (e.g. twitter) and you should expect this to happen, unless you expressly request otherwise. The organiser of each session will contact presenters to discuss this.
For those using social media during the Conference, we suggest the following guidelines:
Please use the hashtag #CBMBAConference2022 to help others find relevant posts.
Copyright and Intellectual Copyright Much of the material presented and distributed during the Conference sessions (e.g. handouts, slides, including ideas) will be subject to copyright owned by the presenter. Such material should not be used, distributed, modified, or published without full acknowledgement and permission of the owner.
Liability
Views expressed by speakers, sponsors and/or exhibitors are their own.
We cannot accept liability for any advice given, or views expressed, by any speaker, sponsor and/or exhibitor at the Congress or in any material provided by speakers to delegates.
Safety
The University will do all within its ability to secure visitors and their property. Participants are expected to take all reasonable care. The University accepts no responsibility for lost or damaged property.
General
We reserve the right at all times to change, amend, add or remove any of the above terms without prior notice If one or more of the conditions outlined in these Terms & Conditions should be or become invalid, the remaining conditions will continue to be valid and apply. These Terms & Conditions apply to all participants of this event, including speakers, sponsors, and exhibitors.