3-Day Procurement Workshop in the Bahamas
Bangor University were delighted to develop and deliver a 3-day Procurement Workshop in collaboration with the Bahamas Institute of Financial Services (BIFS). 
BIFS are responding to the Procurement Act (2021) and the Public Procurement Bill 2022, due to the recent enactment by the government of the Bahamas, all public & private sector personnel must be qualified practitioners. The workshop was delivered 19-21 July 2023 in the Bahamas by Dr Ama Eyo, Senior Lecturer of Law from Bangor University.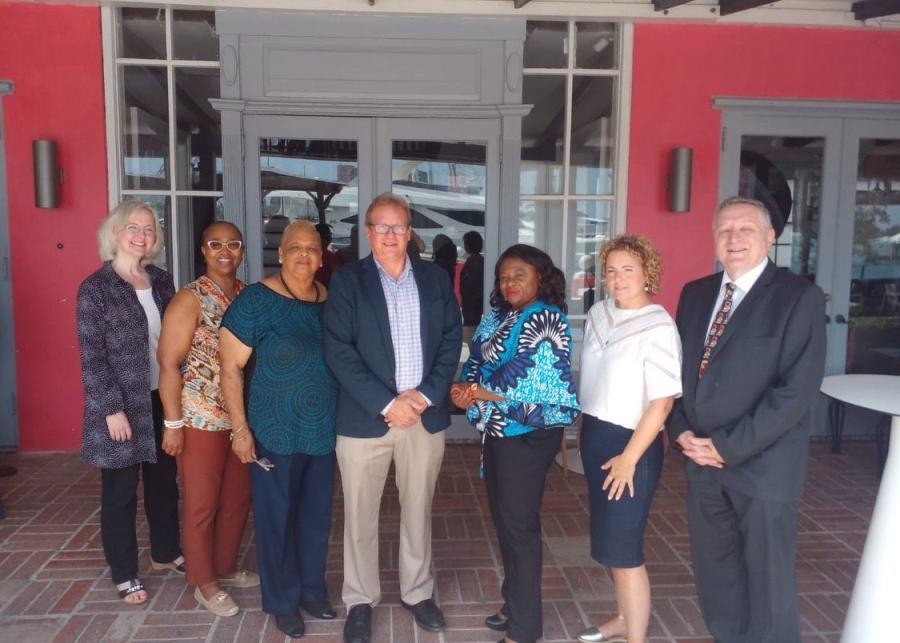 Pictured L-R: Debbie Mitchell FCCMBA Module Director; Christine Archer BIFS Executive Committee; Kim Bodie Executive Director; Hon. Ryan Pinder Attorney General; Dr Ama Eyo Bangor University Senior Lecture of Law; Lisa Jones Executive Education Programme Manager, Stephen Jones Director of Executive Education