Executive Education Winter 2022 Graduation
On Thursday, 15th December Bangor University celebrated their Winter 2022 Graduation with 41 students from across 17 countries Graduating the Executive Education programme, Chartered Banker MBA.
Joining us were also some graduates from the past 2 year who were previously unable to attend their graduation ceremonies in-person.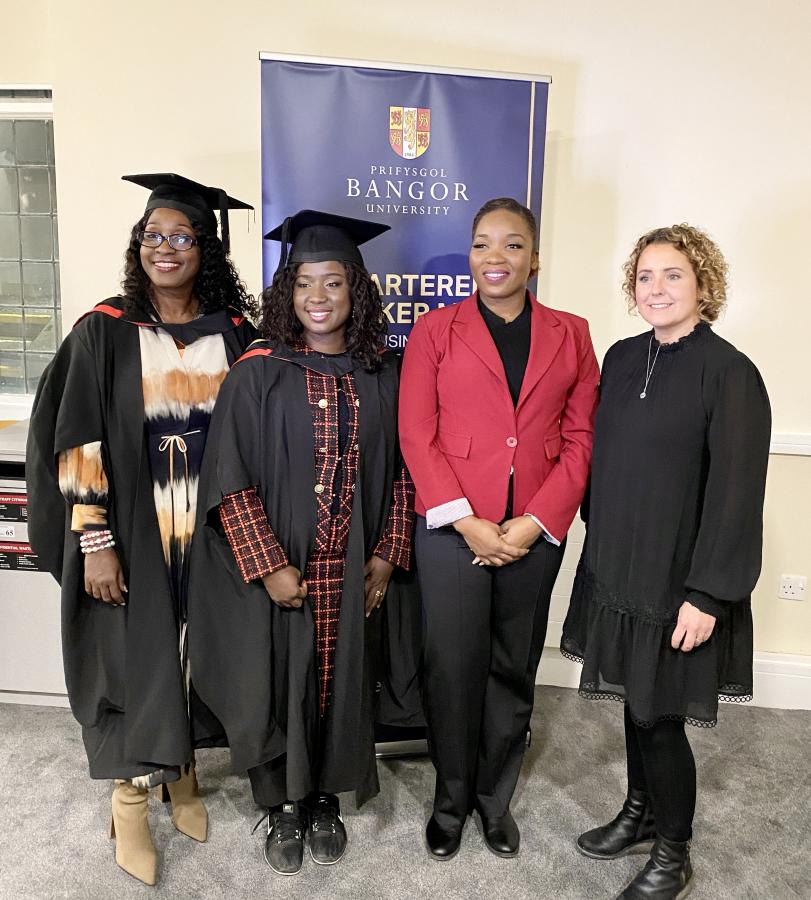 A Congratulations to all achieving this prestigious dual qualification! 
Find out more about the Chartered Banker MBA programme here. 
Pictured left to right: Shirmel Harris-Edwards, Marita Odimgbe, Delia Cox, Lisa Jones Executive Education Programme Manager