Executive Education Workshop in partnership with The i-Capital Africa Institute
Bangor Business School's Executive Education were delighted to welcome the first of two cohorts of executive trainees (Chief and Deputy Chief Officers) from one of the largest private banks in Ethiopia to Bangor University. The delegates participated in a workshop delivered in partnership between Bangor Business School, Executive Education and The i-Capital Africa Institute.  
The 3-day workshop was delivered by Executive Education adjunct faculty on the topic "Agile Business Strategy and Organizational Development for Sustainable growth."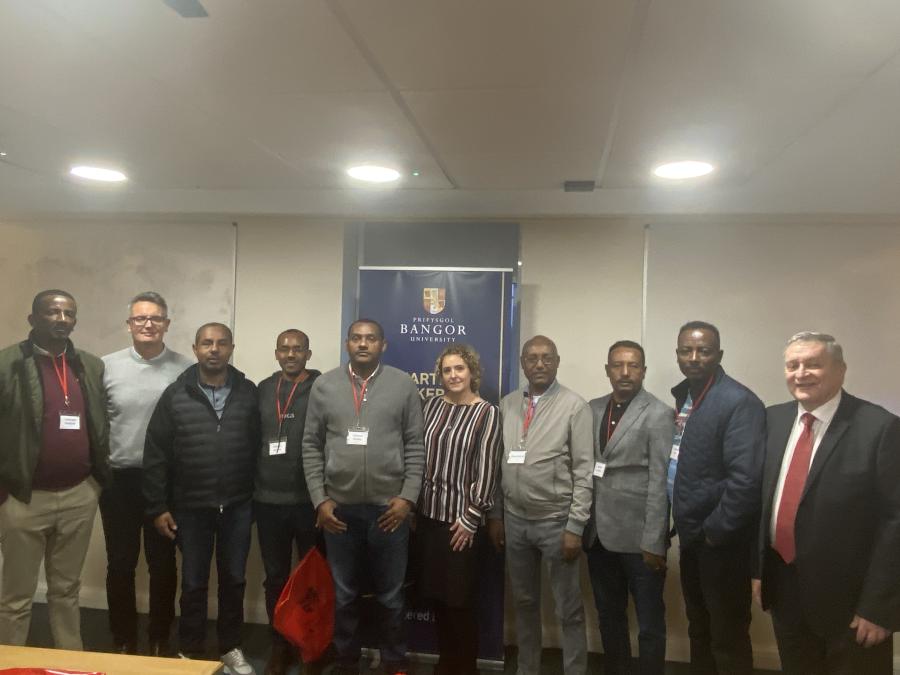 On completion of the workshop, the delegates explored the wonderful sights of North Wales and experienced an adventure on one of the world's largest zip lines in Europe.
The executive trainees concluded the visit with a visit to some of the top banks in Manchester City. Manchester is the second largest financial centre in the UK.
Pictured: The delegation from Awash Bank Tadesse Gemeda, Dessalegn Tolera, Temesgen Workineh, Lamessa Soboka, Tilahun Geleta, Kefyalew Shiferaw, Temesgen Busha with Executive Education staff; Ian Hardcastle, Director of Professional Partnerships, Lisa Jones Programme Manager and Stephen Jones Academic Director