Financial Crime & Compliance MBA Launches in Nassau, The Bahamas
Bangor Business School's Executive Education Team, Stephen Jones Academic Director, Lisa Jones Programme Manager and Sioned Hughes Marketing Officer were delighted to visit Nassau, The Bahamas 1-4 November to launch the new Financial Crime & Compliance MBA (FCCMBA). 
The Team were proud to connect with our established partners The Bahamas Institute of Financial Services to launch the FCCMBA in The Bahamas.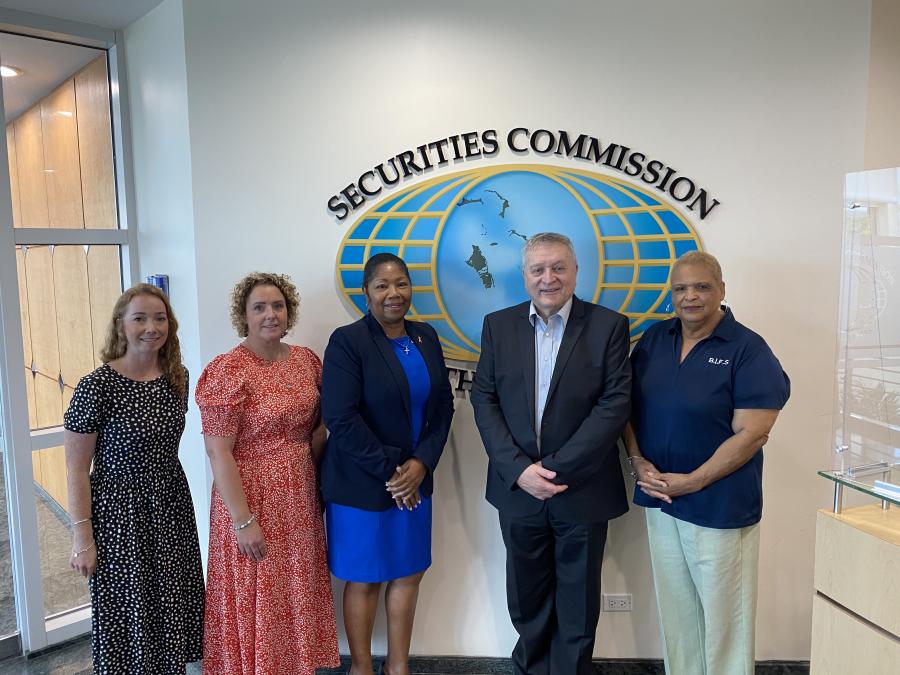 The Chartered Banker MBA was launched in Nassau, The Bahamas back in 2011 and we were delighted to return to introduce this exciting and relevant programme. 
The week consisted of numerous meetings with financial institutions, a radio appearance on Zhivargo Laing's (CBMBA Graduate) talk show and an information session and sample lecture hosted by the team. It was a pleasure to see so many CBMBA alumni, current students and to meet potential new participants to the executive education programmes. 
For further details on the Financial Crime & Compliance MBA please visit the website here