08/22 Summer 2022 Funded Wellbeing Projects
Over the last two academic years, some of the funding for wellbeing allocated to the University by the Higher Education Funding Council for Wales (HEFCW), has been offered-out to applications from Schools and directorates to support projects aimed at improving staff and student wellbeing and an insight into those projects is provided below.
Anna Quinn, Health and Wellbeing Project Manager said, "The Health & Wellbeing Strategy Group were impressed by the themes emerging from the different projects, notably the common emphasis on creative use of our outdoor spaces, the furthering of our shared conversation about mental health and wellbeing, and the continuing development of training opportunities for staff and students on wellbeing subjects."
Active in the Outdoors
Both Treborth Botanic Garden and the Healing Garden (created and overseen by the Students' Union) benefitted from the HEFCW funding, allowing both staff and students to make full use of the University's outdoor spaces at both sites.
This included enhancement of the spaces themselves, as well as the provision of classes and other structured wellbeing sessions throughout last year, and into the year ahead.
Natalie Chivers, Curator at Treborth says, "The HEFCW funding has made a significant difference to our ability to plan and host innovative wellbeing events for staff and students, which are critical following the last two years, giving all of us the opportunity to enjoy returning to campus in this new academic year."
Treborth Botanic Garden offered Mindfulness sessions for both staff and students, embarked on student-led allotment project, and provided regular gardening sessions for staff. The Staff Gardening Sessions held in 2021 (currently fully booked for 2022) were picked up by The Social Value Hub at the Centre of Health Economics and Medicines Evaluation (CHEME), and Wales Centre of Behavioural Change at the School of Human and Behavioural Sciences, who are investigating the wellbeing benefits and social value that Treborth Botanic Garden generates for staff, students and the wider community. The CHEME team are currently collecting feedback and evaluating responses for publication soon.
The Healing Garden (situated on Ffriddoedd Road, between Fron Heulog and St James' Church) will now offer wellbeing sessions throughout 2022 to staff and students and will continue to provide opportunities for all to explore gardening and horticulture, and to enjoy the tranquillity of this space set aside for quiet reflection at the very heart of the campus.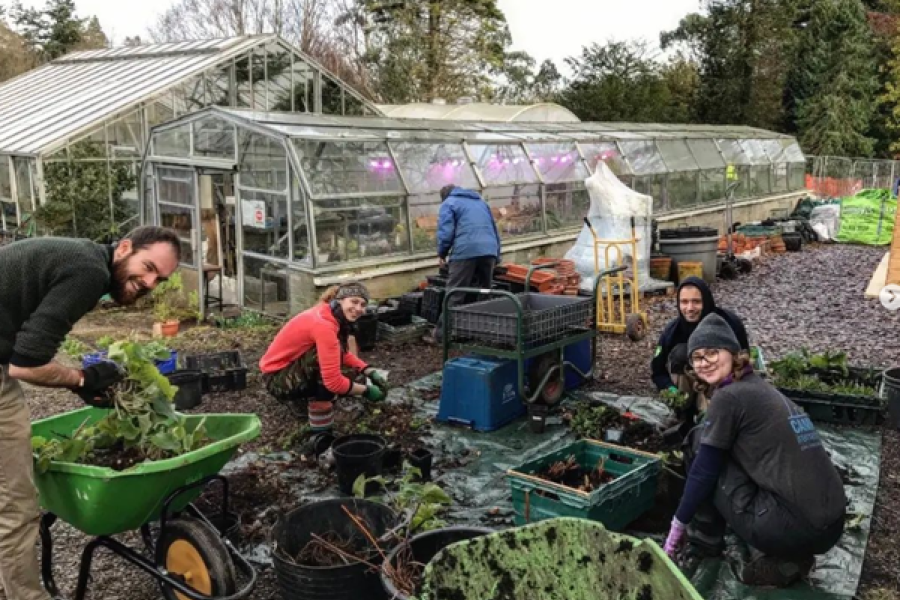 Belonging and Inclusion
In 2021 Undeb, the Student's Union, used the HEFCW funding to organise three away days (1 per college) for course representatives. These away days included team building exercises and a chance for reps to get to know each other. They provided a fun opportunity for course reps to bond and develop a support network at the beginning of the academic year.
All reps reported that it was a great opportunity to network with their peers, bond, form contacts across different Schools and to get to know one another. Mair Rowlands, Undeb Director says, "Our Student Reps particularly enjoyed the opportunity to interact with other students in a different environment and not just the academic-focused setting, after such a long time studying online, the practical and outdoor elements were really beneficial in building connection and enhancing their wellbeing".
The School of Human and Behavioural Science (SHBS) applied for funding to create "wellbeing rooms" at both the George Building and Brigantia Building, giving staff members the opportunity to find a restful moment in their day, have a private space for prayer times or perhaps take part in a lunchtime mindfulness session.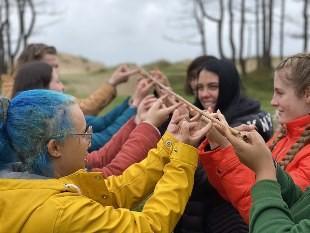 Two lecturers from the School – Dr Eleri Jones and Dr Jennifer Cooney - also applied for support to host a pilot project offering peer support to those experiencing menopause.
Dr Eleri Jones says, "We have seen a very positive response from colleagues who appreciated both sessions, valuing the supportive environment, and receiving expert guidance on health matters from our guest speaker, and simply the opportunity to relate to one another around a shared experience."
Three members of the HR team received funding to attend Menopause Workplace Champion training and are now working alongside colleagues from the SHBS, Athena Swan Leads and Equality & Diversity Leads to develop future training for managers on menopause awareness, and to rollout the provision of peer-led menopause support across other Schools and directorates. This suite of support will be introduced at a live online event on World Menopause Day on Tuesday, 18 October – please contact staffhealthandwellbeing@bangor.ac.uk for more information or look out for information about this event in upcoming staff bulletins.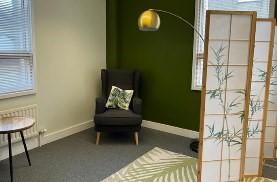 Mental Health and Wellbeing
Researcher Wellbeing
In 2021 HEFCW funds were secured to promote the wellbeing of early career researchers, with a training session on "Staying well in your Research career".
The event was hosted by Dr Gemma Griffith, Associate Pro-Vice Chancellor for Health & Wellbeing and senior lecturer in the School of Human and Behavioural Sciences. Gemma said, "Attendees found the input from the guest speaker and from peers to be hugely beneficial to their wellbeing."
Bystander Training
Student Services were awarded funds to develop the Bystander training, which had previously been offered to all students and staff.
Maria Lorenzini, Director of Student Services said, "The feedback from these sessions has been overwhelmingly positive and we hope that this learning opportunity will contribute to the ongoing development of our shared language around support, disclosure and safety on campus.
Mental Health Resources for Students
The School of Human and Behavioural Sciences were awarded funds to introduce an additional mechanism of support for the student body – the evidence-based intervention programme Moving On In My Recovery (MOIMR) and the accompanying micro-intervention Moving On app.
MOIMR is an acceptance-based cognitive behavioural intervention programme designed for people in recovery from substance misuse. The programme is supported by the North Wales Area Planning Board BCUHB Substance Misuse Services.
The benefits of MOIMR have been wide reaching, profoundly empowering and has been credited with helping hundreds of people across Wales to achieve a sustained recovery from addiction. Delivery of this will begin in the coming weeks and will include a 12- week programme of support for students as well as the ongoing support available digitally.
Personal Information Use
A 2021 application for HEFCW funds by Student Services & Administration recognised that there are a number of key data sharing issues facing the higher education sector in the context of student mental health.
These issues give rise to important legal and reputational considerations for universities at a time of increased scrutiny of the pastoral support provided to students and an increasing awareness by students of their privacy rights. Ensuring our current approach is fit for purpose and informed by the latest legal advice is key to ensuring we have a balanced and effective approach to fulfilling our duty of care to students.
"The training session provided staff from Governance and from Student Services with the opportunity to explore these important issues and to review our current approach. With so much discussion in the sector on issues around student consent to share information, it was heartening to have the legal perspective confirm that at Bangor, we have found a good balance in our current approach and practice." – Maria Lorenzini, Director of Student Services and Administration.
Gemma Griffith, Associate Pro-Vice-Chancellor for health and wellbeing commented, "We have seen hugely innovative ideas through the application process, and the projects which we were able to support through HEFCW funding, which are now coming to fruition and are playing an active role in contributing to individuals' wellbeing. We look forward to continuing to work with colleagues from across Schools and directorates in the coming year to ensure that the wellbeing agenda has the widest impact possible for our staff and students."
Heads of Schools and Directorates have received an invitation this week offering the opportunity to propose new initiatives to support the health and wellbeing of staff and students. The Health and Wellbeing Strategic Group look forward to receiving these applications in the coming weeks.