Five Minutes with National Award Winners: Cynog Prys and Rhian Hodges
Following their success in the Coleg Cymraeg Cenedlaethol Annual Awards, the School of History, Law and Social Sciences (HLSS) asked Dr Cynog Prys and Dr Rhian Hodges (CP&RH) about their success and to find out more about their great work.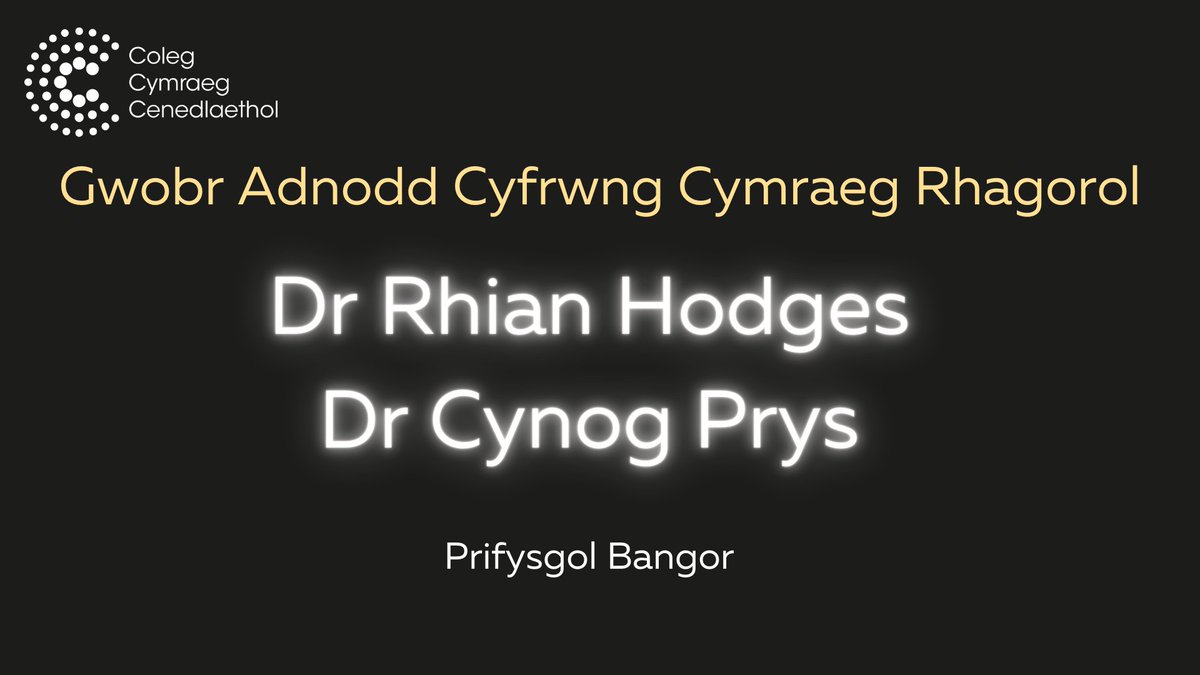 HLSS: How does it feel to be awarded with this year's Coleg Cymraeg Cenedlaethol Excellent Welsh Medium Resource Award?
CP&RH: It is a huge honour to win this award. Having the opportunity to collaborate on this series of Welsh-medium resources for Sociology was a great experience, especially as we were able to collaborate with so many talented people, such as the cartoonist Huw Aaron, the designer Justin Davies, and the terminologists at Canolfan Bedwyr, and, indeed, with so many enthusiastic Welsh Sociology teachers. We are extremely grateful to them for their important contributions to the work. Thanks also to the Coleg Cymraeg for funding the work!
HLSS: How did the series of cartoon books came to be?
CP&RH: We both saw a gap in Welsh medium provision for school pupils studying A Level Sociology. There was very little provision. There is then a temptation to fall into studying the subject through the medium of English, as there are more materials available to support the learning process. We saw this series as an opportunity to tackle this and create attractive and appealing resources. We both also like cartoons and see the potential of the medium as one that can support the learning experience of pupils and students alike.
HLSS: Why did you feel there was a need for such a series?
 
CP&RH: We both work in the field of linguistic planning and see the importance of enabling a Welsh speaker to continue using the language in all aspects of life. Although we have a full Sociology provision at Bangor University, many Welsh speakers came to us and had studied their A Level through the medium of English. We saw this series as an opportunity to support pupils and teachers throughout Wales to make a positive choice in favour of Welsh-medium education. This is very important when considering the future of Welsh speakers, especially as they move from education to the workplace.
HLSS: The creation and production of the books has been the fruit of considerable collaboration with different individuals and organisations. How has that fed into what has been produced? 
CP&RH: Getting to work with a cartoonist was fantastic. We had a lot of fun thinking about funny cartoons, discussing ideas, and trying to think of an attractive form to convey key sociological concepts in a visual form. We hope that we have succeeded in creating memorable and informative resources!
It was also great to work with Bangor University terminologists to standardize terms and coin new terms. In a number of cases, there were no Welsh terms for some sociological concepts. Quite detailed work was done coining new terms and they have now been included in the Termiadur. We hope that this makes a long-term contribution to the social sciences.
HLSS: What response has the series received?
CP&RH: The response has been fantastic! Schools throughout Wales use the series to teach A Level Sociology through the medium of Welsh. A number of schools also use the series for the Welsh Baccalaureate, especially the book on Research Methods. A number of Welsh universities also use the series as an introduction to the field, or as a handbook to introduce their students to the basics of the research process.
HLSS: Do you have another collaborative project coming up?
CP&RH: We would like to continue producing Welsh-medium educational resources. It is terribly important to give people the opportunity to study in Welsh. This is our small contribution towards the million Welsh speakers!
HLSS: Thank you very much and huge congratulations again!