European Horizons Bangor in London
The Bangor branch of the European Horizons scheme recently attended a weekend of workshops and various sessions in London.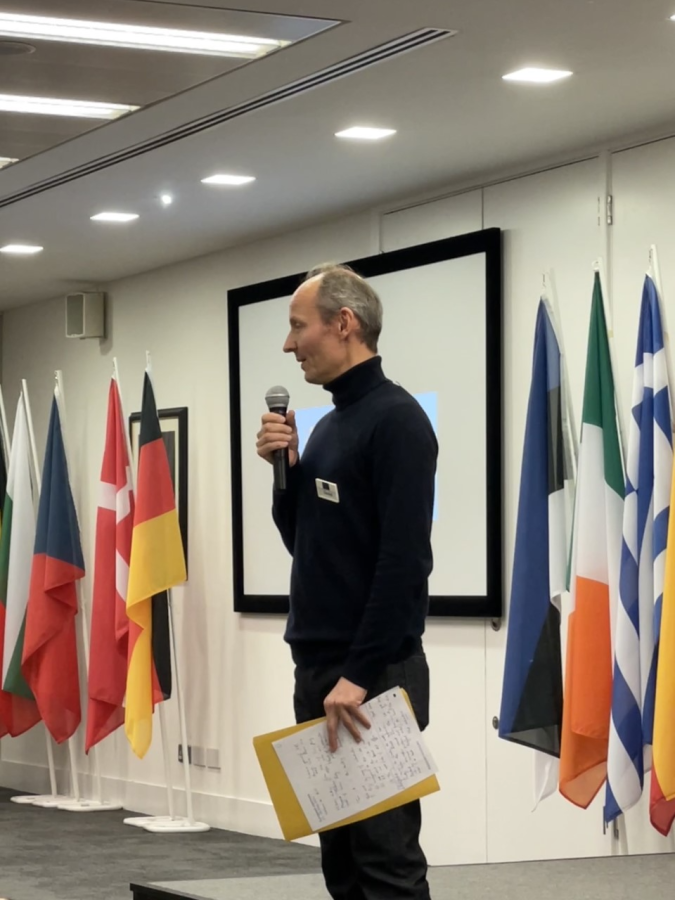 The following is a summary by Diane Forey, the Chair of European Horizons, of what happened in London and its significance:  
'Our Bangor delegation was received on Friday at the EU embassy where two British ex-MEPs, one of whom is now deputy mayor of London for transportation, presented us with the politics behind Brexit and the extreme divisions both between and within the Conservative and Labour parties. 
In particular Mr Seb Dance, deputy mayor, explained to us how it is important to follow through the consequences of policies.  He witnessed green policies taken when he was a MEP in 2018 took effect in London just now. 
'This was followed by an intricate crisis simulation involving election fraud in an imaginary neighbouring country of China and battle over lithium mine operations.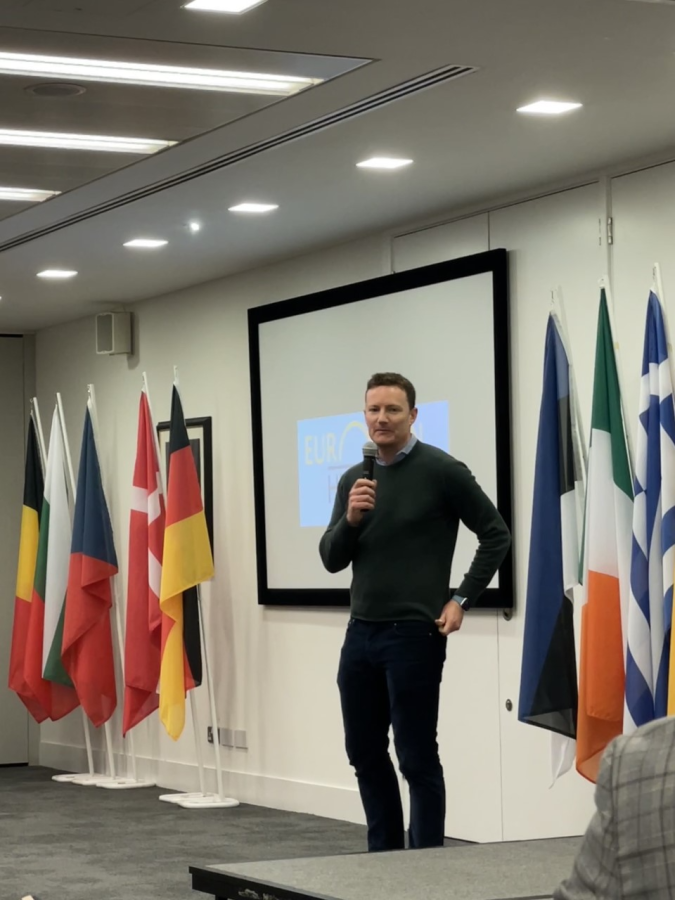 'Over the two following days, four different panels with thought-provoking speakers took place. It mainly focused on how sustainability was approached in policy writing. How does one ensure the ecological transition does not negatively affect vulnerable groups. Moreover, a more concise second panel focused on London's sustainability policy facing its principal danger: the rising level of seas. To protect the city from the Thames regular flooding colossal investments of £3 billion were made but these appear already obsolete and need further protection evaluated at £6 billion. We had the chance to deepen this issue in workshops where we presented a policy paper on long term solutions against climate change. 
'Finally on the last day, the winning policy papers were presented to our assembly, a fantastically eloquent moment! An alumni panel about future careers and publication opportunities in Transatlantic relations clotured the London Youth Summit on Sustainability.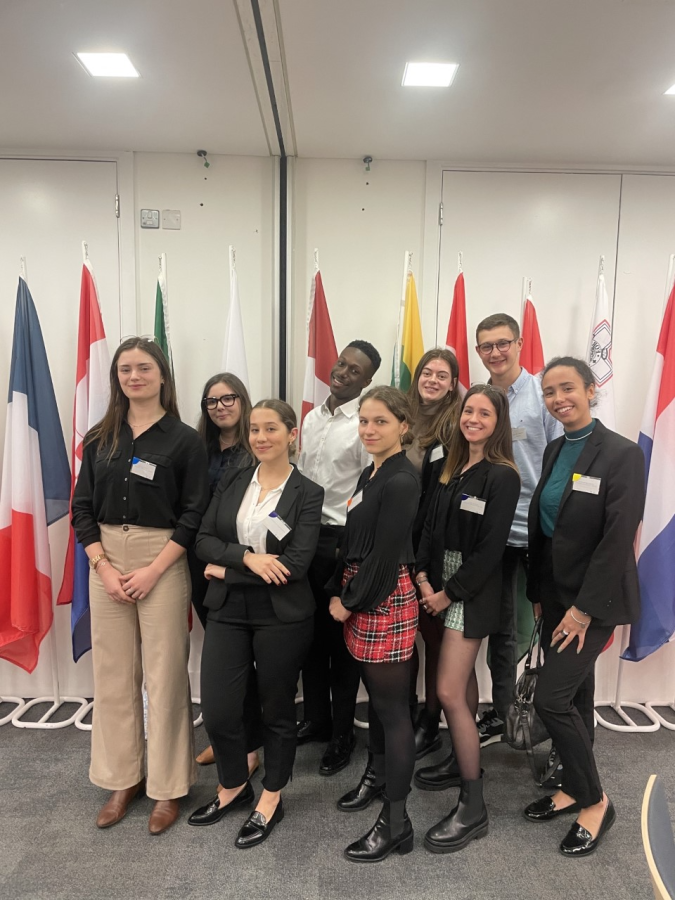 'The Bangor delegation was delighted to be received so wonderfully by the King's College London team and thanks them, as well as warmly thanking the Bangor School of History, Law and Social Sciences for making this global conference happen.' 
Indeed, this was a significant event and demonstrates the important and pioneering work Bangor University and the School of History, Law and Social Sciences has been doing and continues to do so.