Bridging cultures - Institute of Japanese Studies students visit Bangor
Vice-Chancellor Professor Edmund Burke and Deputy Vice-Chancellor Professor Oliver Turnbull hosted a visit by Bangor's Institute of Japanese Studies – Trinity Foundation Programme.
Students from Hakodate Chibu High School have been visiting the Institute for 17 years and stay with local host families. The Institute offers a variety of taster courses after which, many students return to study a ten-month foundation course and then continue their studies as undergraduates at the University.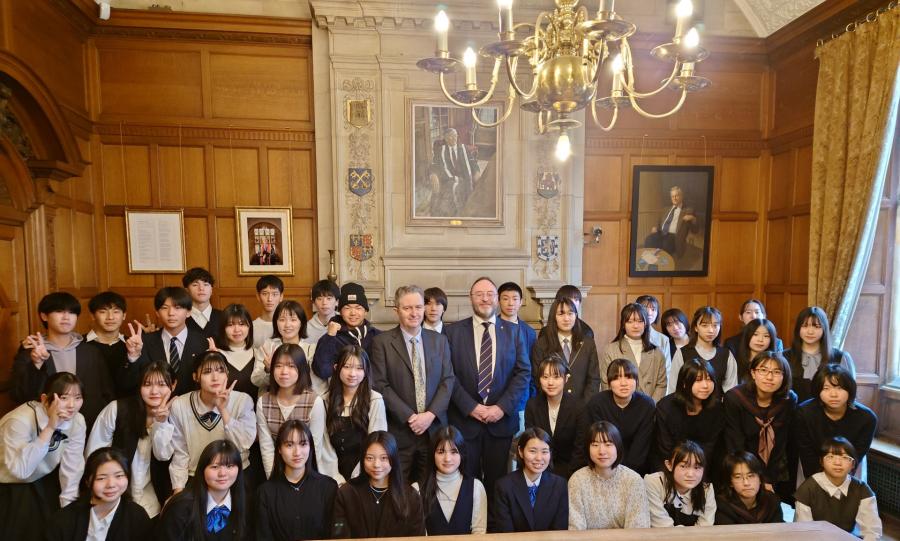 During their stay, they visited Pontio, the library, Penrhyn and Caernarfon Castles and the Llanberis Slate Museum to learn about the history and culture of the local area.
Professor Turnbull, said;
We are proud to welcome students from all around the world, and we know how much they enjoy spending time in North Wales. The visit by Bangor's Institute of Japanese Studies is a lovely example of the longstanding relationships that we have with our international partners. We were delighted to meet the Institute's visitors again this year, and give them an opportunity to experience life as a Bangor student.