Inclusive Bangor Scholarship awarded to Kodi Edwards from St Kitts and Nevis in the Caribbean
An Inclusive Bangor Scholarship has been awarded to Bangor graduate Kodi Edwards, from St Kitts and Nevis in the Caribbean, Kodi is studying for an MSc in Marine Biology at the School of Ocean Sciences, she said, "This scholarship will allow me to receive the necessary education to confidently partake in future research as a marine biologist and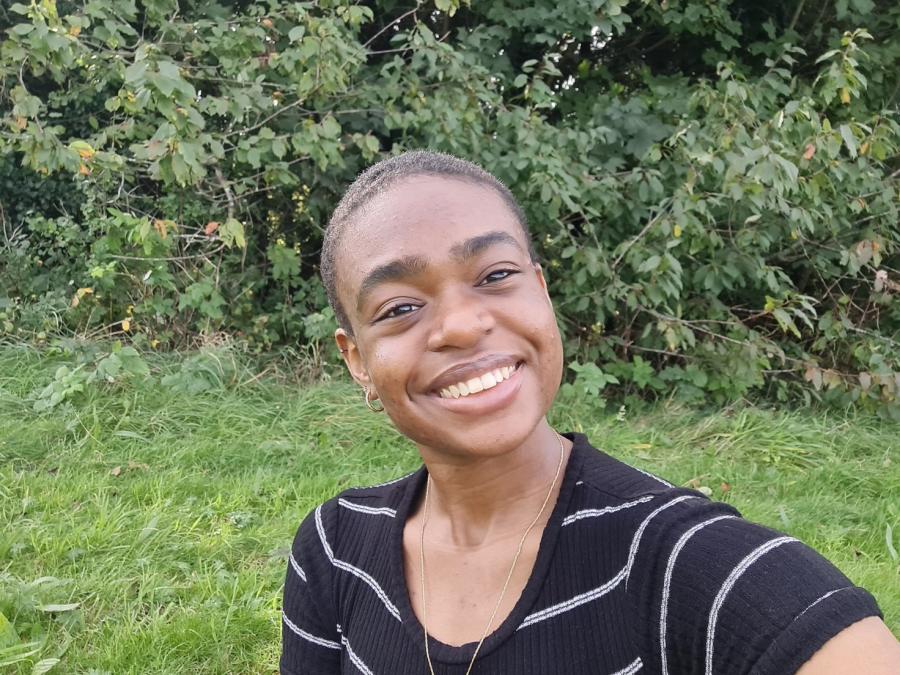 to be involved in EDI work. This is important to me as it allows me to participate in initiatives to increase the diversity and inclusion efforts of the School. As a young black female, I would like to see more people like me entering ocean sciences. I believe that by putting myself in this position, where I can showcase a person of colour actively pursuing this field of study, will encourage others to pursue it."
The scholarship (which cover up to £9,500 of course fees) support students who are continuing their studies at Bangor. The aim of the scholarship is to highlight and celebrate the diversity and inclusivity of our student population, to ensure the student voice and experience is embedded in our Equality, Diversity and Inclusivity (EDI) and Athena Swan agendas and to support the career development of our students contributing to these important agendas.
Professor Morag McDonald, Associate Pro-Vice-Chancellor for Diversity and Inclusion, said;
 

The University's Athena Swan Group is very pleased to have awarded the Inclusive Bangor Scholarships again this year. The scholarships are open to all students continuing their studies at Bangor with the aim to celebrate and highlight those students who are contributing to cultural change and diversity in their chosen field. I would like to congratulate Kodi, Elsie and Kia and look forward to working with them on supporting and growing our inclusive community at Bangor University.
The University is a member of the Athena Swan charter and as such committed to gender equality and diversity, and to creating and promoting an inclusive culture for staff and students at all levels. The Inclusive Bangor Scholarships are to support graduating students in continuing their studies at Bangor - particularly in areas where there is an underrepresentation of certain groups at postgraduate level, and/or a loss of certain groups across the career pipeline.