Bangor University students awarded prestigious Drapers' company medals
Four Bangor University postgraduate students were presented with prestigious Drapers' Company Medals recently.
The Drapers' Company, one of the historic Livery Companies of the City of London, and now a philanthropic organisation kindly donate two medals each year to outstanding postgraduate students. These prestigious awards take into account the quality of the student's research, teaching, and service to the University and community.   
As last year's presentation event was cancelled, both 2020 and 2021 were recently presented at an event lead by Professor Andrew Edwards, Pro Vice-Chancellor and Head of College of Arts, Humanities and Business.  
The award of the prestigious Drapers' Company bronze and silver medals recognises the outstanding contribution made by our research students not only through the dissemination of their work, but also to the teaching and research environment of their respective schools and colleges. We are delighted to finally have an opportunity to present both the 2020 and 2021 recipients with their well-deserved awards. We look very much look forward to welcoming representatives of the Drapers' Company to Bangor in 2022 for their annual visit.
2020 & 2021 Drapers' Company medal recipients
The 2020 silver medal was awarded to Biological Sciences PhD Candidate, William Bernard Perry and the 2020 bronze medal was awarded to Psychology PhD Candidate, Leanne Rowlands.   
The 2021 silver medal was awarded to Health Sciences PhD Candidate Emma McLorie, and the 2021 bronze medal was awarded to Archaeology PhD Candidate, Nebu George.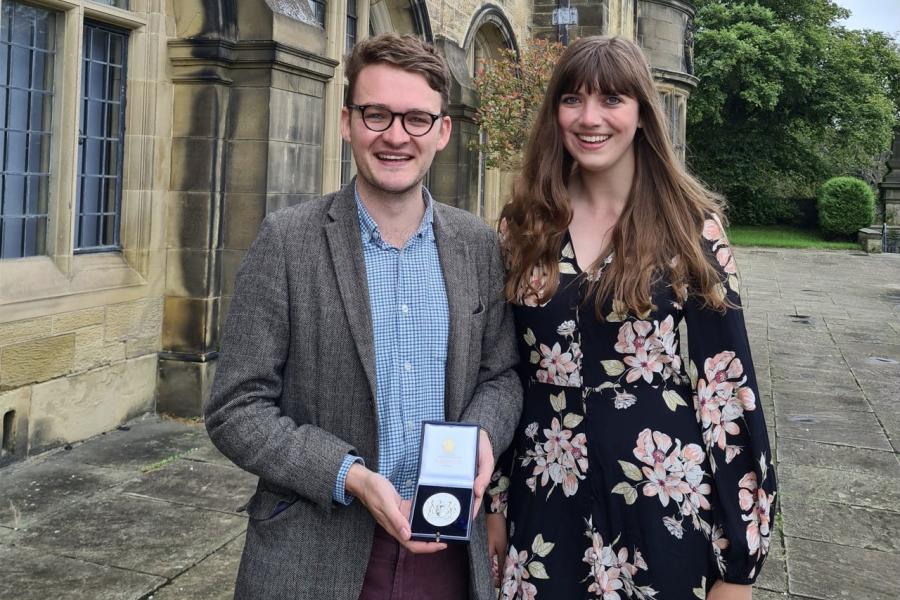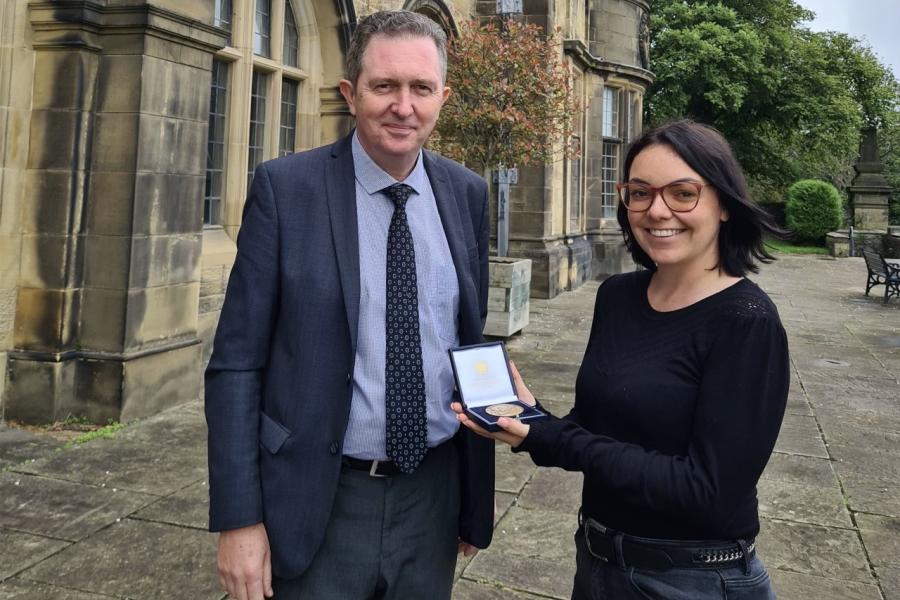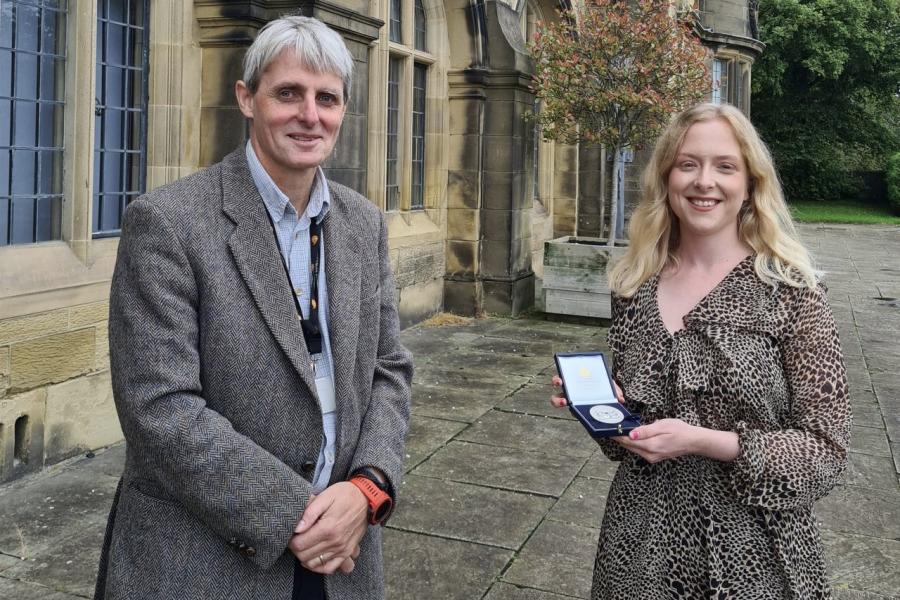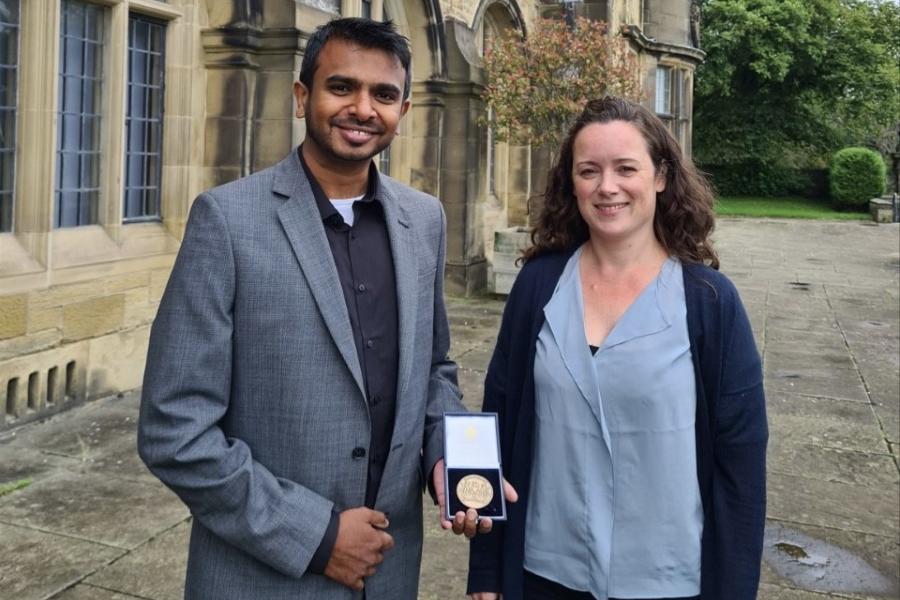 For over a hundred years, the Drapers' Company has been linked to the University, through substantial grants towards the construction of some of the University's main buildings including the library, science laboratories and the electrical engineering department.