Chartered Banker Institute Young Banker of the Year 2022
Bangor Business School's Executive Education Team were delighted to attend the Young Banker of the Year 2022 grand final on Tuesday, 21st March 2023 at the Mansion House, London. 
Congratulations to the winner, Andrew Neilson, Media Relations Manager at NatWest Group.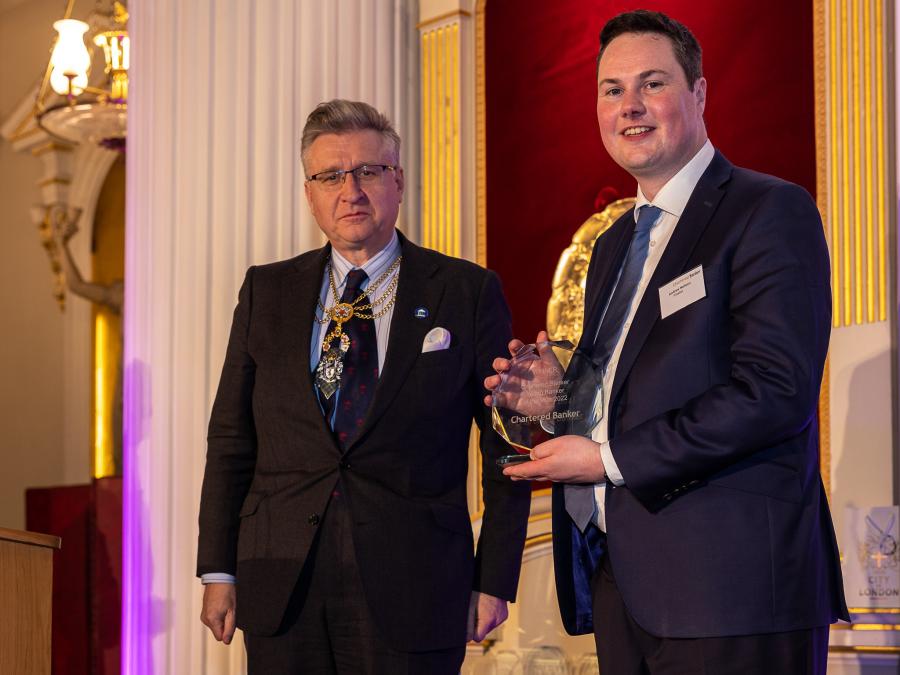 This year, Young Bankers from around the UK were asked to present an idea they could develop in their organisation that could improve outcomes for customers, colleagues, and communities, reflecting their vision for the future of the banking profession, whilst being consistent with the ethos of the Chartered Banker Institute and the UN Principles for Responsible Banking.
Also a congratulations to the other finalists, Bradley Bosson, Jack Houston and Dee Korab for a highly inspiring evening.