Bangor Graduates launch platform set to change how we learn languages.
Two Bangor University graduates have created the very first data-driven language-learning platform, using the power of data science. 
Josef Roberts and Simon Parry-Williams set up 'Pai Language Learning' at M-SParc, on Anglesey, in 2019. The business school graduates took a data-driven approach to learning language. 
The University has supported Josef and Simon in their venture through B-Enterprising courtesy of funding from the Welsh Government's Youth Entrepreneurship Programme. The partnership the University has with Santander Universities has enabled further support to this new venture through the provision of free Incubation space at M-SParc and funding to allow them to develop and test their business ideas.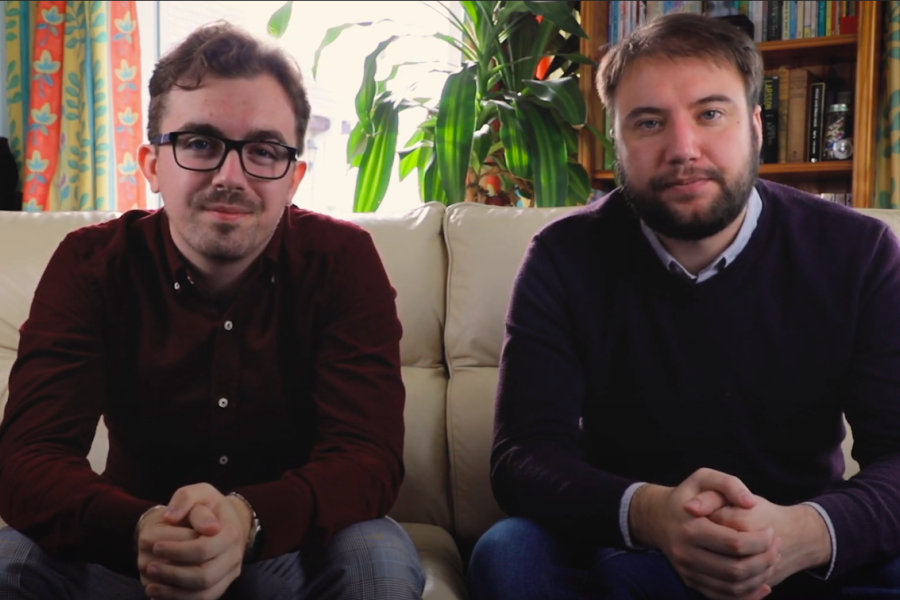 Josef said "After receiving the first scholarship in the UK to learn Mandarin Chinese in China at 17, I've spent the last decade teaching myself languages. I'm aware that I'm fortunate to find learning other languages quite easy, and I wanted to give others the opportunity to do this. Platforms tend to start with the easiest words, rather than most common, making it a long road to being able to converse in the new language. We found that by doing analysis on a huge collection of text data in a certain language, vocabulary and grammar can be put in order of frequency, so people can learn the words and grammar used most often, first. By monitoring your learning style as you use the platform, we can suggest the best way for you, making the process more efficient."
Pai Language Learning's approach to language learning is based in data science. The duo have been working hard on building the platform since April 2020. Despite the coronavirus outbreak, they were able to link up with Griffri Melville, a Wales-based developer, to get the platform ready, and are approaching launch. 

Josef continued "We are currently preparing for a round of crowdfunding on Kickstarter to get us to launch in April, creating high-value tech jobs in Anglesey. We're proud, as Bangor Graduates, to be able to do this, especially during the COVID-19 pandemic. We were definitely worried it would stop us being able to launch a business like this, but with a lot of determination and a lot of help from the University, M-SParc, and others, we're please to be launching and creating jobs very soon."
Simon said "It really feels great building something that will help the Welsh language, and other minority languages as a whole, bring in tech jobs to the local area and show the world that you don't need to be based in Silicon Valley to do it. It's been a steep learning curve, but rewarding, and we hope the community can support us!" 
Prof. Paul Spencer, Pro Vice Chancellor for Research and Innovation commented:
"I'd like to congratulate Pai Language Learning on the progress they've have made which is in turn testament to the entrepreneurial talent of our students and graduates. It's a great example of how the start-up eco-system of support we're developing around the University, involving the Science Park, Santander Universities and Welsh Government, can help new companies develop and thrive."
Taking about the support they received, Josef said: "Studying for an MBA in International Business at Bangor University really gave me the skills and confidence I needed to set up my business. We received a huge amount of support from the university and others. Without all of this support, from the university and others, we wouldn't be on the brink of creating new jobs in the area and helping the local economy."  
The platform will be launched with courses available in Welsh, English, Mandarin and Hindi, with 110 other courses in the works. Pai Language Learning is a data-based language learning platform aiming to disrupt the online language learning industry through the use of data science. By combining this approach with empowering the learner to take control of their own learning experience, teaching themselves to teach themselves, the language learning process can be optimised for the individual. 
Pai Language learning believes strongly in supporting minority languages, and pledges that 10% of the profits generated from our minority language courses will be donated to organisations that promote them. Check them out at www.pailanguagelearning.com. If you want to support them, go to  their Kickstarter.