Developing rugby players – new England framework draws on Welsh sport science research expertise
A new framework for developing rugby players of all levels, launched by England's Rugby Football Union (RFU), has drawn on the expertise of sport psychology researchers from Swansea and Bangor Universities
A new framework for developing rugby players of all levels, launched by England's Rugby Football Union (RFU), has drawn on the expertise of sport psychology researchers from Swansea and Bangor Universities
 
The framework outlines what is needed in order for players to maximise their time in the game, whether they play at international or local level.  It is designed to ensure a focus on the individual, though they may be part of one or several teams.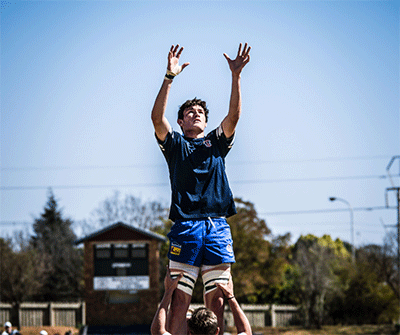 Professor Camilla Knight (project lead) from Swansea University is an expert on support networks for children and young people taking part in sport, especially the role of parents.  Her work on this project included collecting data from RFU players at different training camps over several years, whilst also working with the player pathway team
 
Dr Ross Roberts and Postgraduate researcher Alexandra Turner of Bangor University's Institute for the Psychology of Elite Performance (ipep.bangor.ac.uk.) are in the closing stages of an RFU funded project examining the psychosocial, practice and training, and demographic factors that influence progression at various stages of rugby development. Their work has involved interviewing some of the games' greatest ever rugby players whilst also collecting data from u18 and u20 players and coaches.
 
The findings from the Bangor research, plus the decade of work from Prof Knight on parental involvement and support networks in rugby and other sports, helped shape the RFU framework, specifically the sections on psychosocial characteristics and social support.   
 
One of the aims of the framework is that all players, regardless of position, will learn to execute the game's three principles: attack, defence and contest, while also developing their positional skills.
 
A developmental programme caters for players' specific needs. All decisions are made in their best interests and for their long-term development, with competition inclusive, varied and potentially with a multi-position exposure.
 
The physical development principles will prepare players for any sport and a lifetime of physical activity.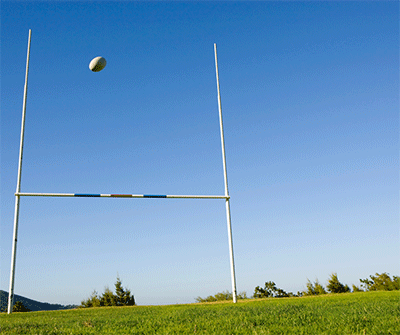 Professor Camilla Knight of Swansea University said:
 
"This framework is already being put into practice, helping players develop.  I am currently leading the roll-out of parts of it across all England Rugby Academies and with the U18 and U20 England Teams.
 
Working with Martin McTaggart and colleagues, we are also producing a series of online education resources for coaches to support their learning and development in this area, which will be introduced over the next 12 months.
 
My involvement in this project is the result of an almost five-year working relationship with Don Barrell, RFU player pathway lead.  It shows how collaboration between sporting bodies and sport scientists can lead to improvements for all who play sport, whatever the level."  
 
Dr Ross Roberts of Bangor University said:
Its great to see how the collaboration between Welsh researchers in different areas of Psychology and sport science, and sporting bodies can pave the way for evidence based changes to benefit all. It has been a pleasure working with Camilla and the pathway team at the RFU; they are very progressive in their thinking and this new framework really is at the forefront of modern approaches for how to develop young people into high performers and good people. I am excited to see how this framework helps develop the next generations of rugby players in the UK. The collaboration between Welsh Universities here also demonstrates the exceptional quality and impact that Welsh sport science research has on the wider stage
RFU Head of Performance Pathways and Programmes Don Barrell said:  
 
"We created this framework because we wanted a clearly-articulated vision of what England Rugby thought was important for developing players.
 
Very often you will get part of that journey articulated but it's about the whole pathway and how that's joined up. There is no silver bullet in development, every journey is unique so what you need when you are developing players is an understanding of the modern framework and some guiding principles around it.
 
We are very conscious as well that the pathway needs to be a value-adding experience that keeps players in the game and develops their love for it as that will benefit rugby overall."