More psychiatric nurses needed to deal with Covid mental health crisis
A World Health Organisation warning about an explosion in cases of depression caused by the pandemic has led to a call for more people to apply to become mental health nurses by one of Wales's leading training providers.
Bangor University's School of Health Sciences trains nursing students for the Betsi Cadwaladr University Health Board, one of the largest health board areas in the UK which has itself seen a rise in mental health cases.

A WHO survey has shown that critical mental health services in 93% of countries worldwide has been disrupted while the demand for mental health is increasing and calls for increased investment in services.

Across the UK almost one in five adults were likely to be experiencing some form of depression in June, according to figures from the Office for National Statistics, nearly double the rate before the pandemic.

North Wales is no exception and Dr Seren Roberts, from Denbigh, Lecturer in Mental Health Nursing at the University's Wrexham campus, expects increased demand over the next two years due to the physical and psychological effects of Covid, as well as the social and economic impacts of the virus.

Dr Roberts, many of whose family worked in mental health nursing at the former North Wales Hospital in Denbigh, said: "The Covid-19 situation has put more pressure on our mental health services as the mental health of the population has been very severely impacted.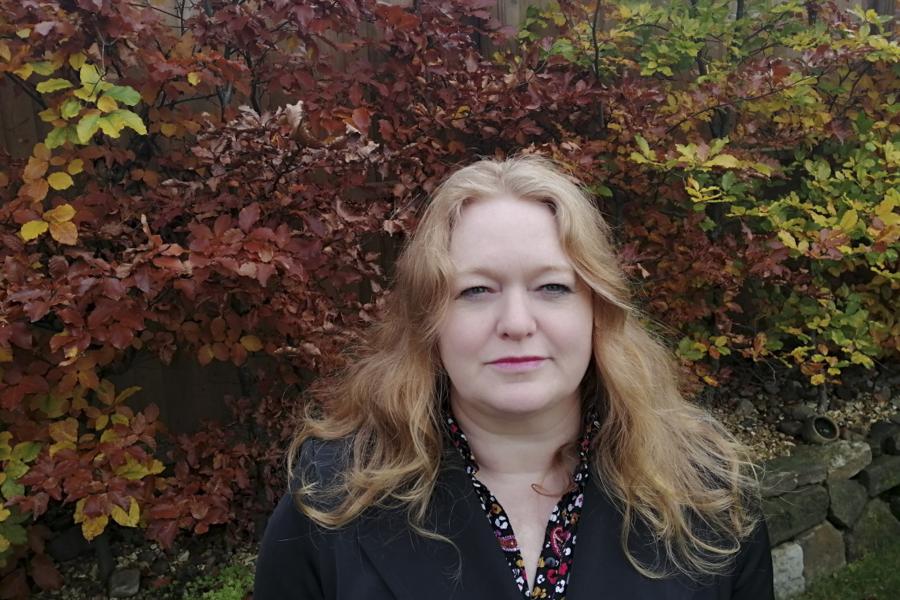 We need to be connected to others
"Covid-19 has meant there is an increasing demand for and challenges in accessing mental health services, which has meant that many people may not getting the care they need and a lack of contact with other people has meant more isolation.

"We need to be connected to others but how can we do that when we're under lockdown.
"It has shown that we need more people coming into mental health nursing and from different backgrounds and we have recognised that and are making it easier for people to get the qualifications they need.

"There are so many different pathways within mental health nursing and these days much more goes on in the community than in hospitals because it is better for people's mental health for them to be able to stay at home and in employment."

Among those to have switched careers to train as a mental health nurse is former schoolteacher Daniel Fowler, from Old Colwyn, currently having to self-isolate from his parents to complete his course.
He is just six months from gaining his degree but the pandemic has thrown a spanner in the works as he completes his final course placements, currently as part of the Hafod Community Mental Health Team in Rhyl.

The 28-year-old said: "I've really enjoyed the course but many of the people I work with are vulnerable and I live with my parents and have to take precautions so as not to put them at risk.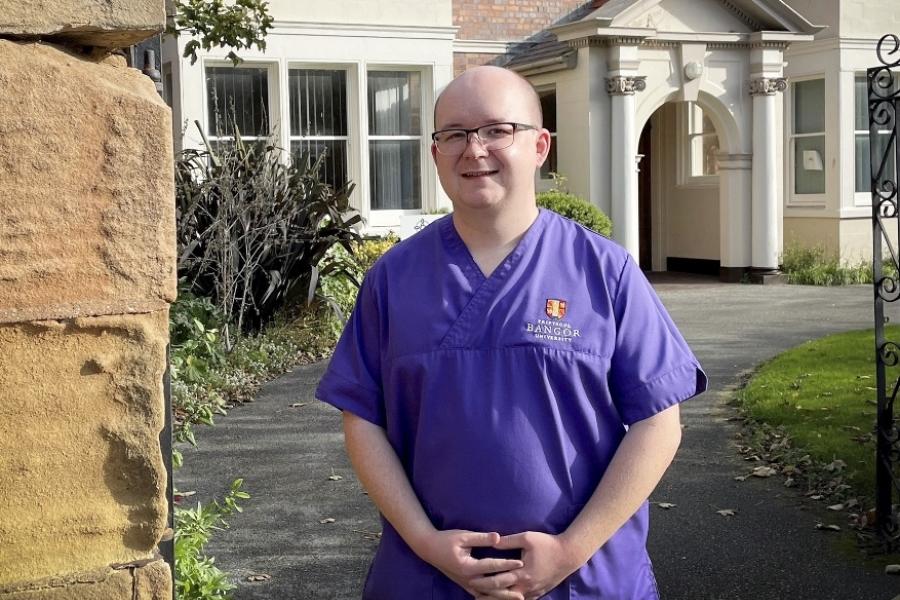 I jumped ship and I've never regretted it
"It means I have to wear a face mask in the house and stay in my room as much as possible but it will be worth it.

"I have just begun a new placement working with adults with mental health issues in Rhyl, who may be equally vulnerable as well."

While Daniel's placements still involve him dealing with patients face to face, his course has become more like distance learning since the Covid-19 restrictions came into place with much of the work done online.
His connection with health services began early – he was a volunteer at Glan Clwyd Hospital with The Robins, the voluntary organisation that helps staff with refreshments, reading and writing services, running errands, bedmaking and providing a friendly face and conversation.

Daniel said: "I just enjoyed being involved and helping but then when it came to choosing a degree after my A-levels I wanted to go abroad so I did business studies with Spanish at Liverpool John Moores University, spent time in Spain and taught English while I was there.

"I didn't really know what I wanted to do but I then trained as a primary school teacher and have taught at schools in Conwy and I enjoyed it.

"As part of the teaching I was in working with children with mental health issues and that was when I realised that was what I really wanted to do so I jumped ship and I've never regretted it.
A roller-coaster ride
"It's been a roller-coaster ride because of the pandemic because you never know what each day is going to bring.
"People in this sector have been through so much so the nursing you provide is really significant for them – you come across life and death, hardship and suffering.

"You feel that you are getting a snapshot of someone's life and you just want to help them live the best way they can.

"I've worked with children and I've worked with people who are 100-years-old – it's just incredible and each placement you do is different and so exciting."

Daniel's placements have included Children and Adolescent Mental Health Services in Abergele and the Ablett Ward at Glan Clwyd Hospital which caters for issues like schizophrenia, substance abuse, anxiety and depression.

He added: "I did think I wanted to work with children and young people but in fairness I've loved every placement and enjoyed every aspect of the job and appreciated the professionalism of the staff."

Dr Roberts has been Daniel's personal tutor and she said: "Daniel is kind and thoughtful making him an ideal candidate for nursing, and it has been highly rewarding to see him grow and develop into a mental health nurse over the last two and a half years. 

"His compassion towards others was clear from the outset.  Mental health nursing is a great career for people wanting to help others and this is what attracted Daniel.

"His experience of working with children in the classroom highlighted that some young people need additional mental health support and has given Daniel an insightful perspective to bring to his nursing.
"Daniel has embraced mental health nursing with open arms and his eagerness, commitment and genuine interest will make him an excellent nurse.

"He shows that anyone from any vocational or professional background can come to study mental health nursing with us when they share our values."

For more on mental health nursing courses at Bangor University go to https://www.bangor.ac.uk/courses/undergraduate/B762-Mental-Health-Nursing