Professor Michaela Swales from the School of Human and Behavioural Sciences at Bangor University has received a top research award for her outstanding contribution to research on DBT, Dialectical Behaviour Therapy.
The award, presented by the International Society for Improvement and Teaching of DBT, was presented to Michaela, who is Programme Director of the North Wales Clinical Psychology Programme, as part of the US- based organisation's online conference.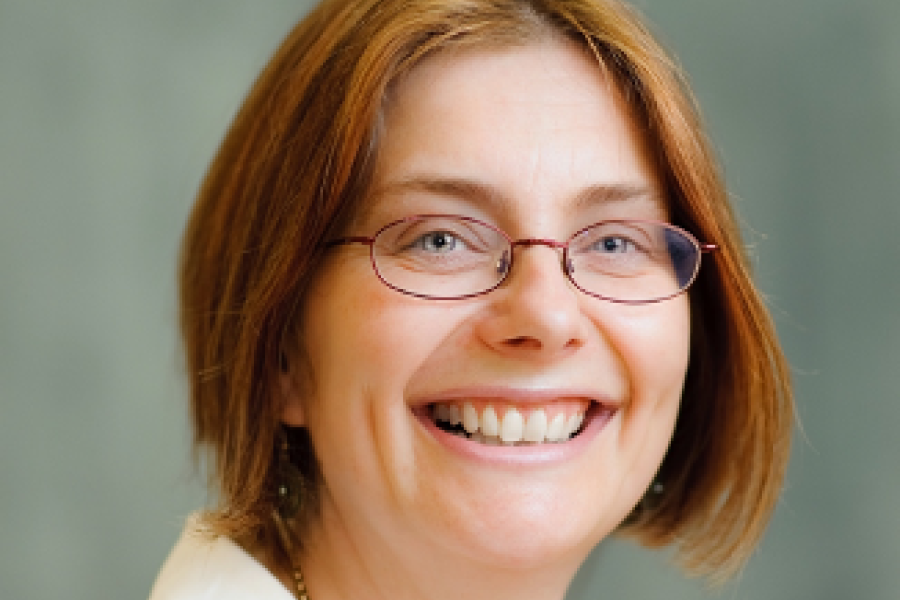 Michaela said, "DBT is a psychological treatment that helps people who are suicidal or who harm themselves to build a life worth living. DBT is recommended in NICE guidance and I'm particularly interested in how we train clinicians and teams to be able to deliver this treatment effectively. 
"Making sure that evidence-based treatments are delivered in routine clinical practice to a standard that ensures people receive high quality help is not so easy.  This is called the implementation gap.  I am passionate about addressing the challenges that prevent people from getting evidence-based psychological care.  I am deeply honoured to receive this award from ISITDBT which also plays a significant role in ensuring therapists are up-to-date with research and practice."
Dr Caroline Bowman, interim Head of the School of Human and Behavioural Sciences said, "I'd like to congratulate Michaela on receiving this prestigious award, which is well-deserved international recognition for her significant leadership in the enhancement of mental health and wellbeing."
Nick Salsman of the International Society for the Improvement and Teaching of DBT added, "This award recognizes outstanding contributions to research on DBT. Researcher award recipients have gone above the call of duty to strengthen and expand our scientific understanding of DBT, and we're thrilled to present Professor Swales of Bangor University with this award."
To learn more about Bangor University's College of Human Sciences click here