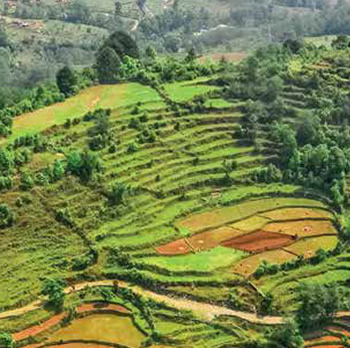 The knowledge of and access to suitable rice varieties for resource poor farmers in India and Nepal has long been an issue. Pioneering research led by Bangor University has improved the livelihoods of more than 5 million households across these countries. This involved developing new varieties of rice which provide a 15-40% yield advantage over the varieties grown traditionally, and in India the two Ashoka rice varieties alone are estimated to provide benefits of £17 million annually to the poorest farming households.
These new varieties were superior in their good taste, drought tolerance and had high pest-resistance properties. 83% of surveyed Ashoka users reported increased rice availability in 2008, with a mean increase in rice self-sufficiency of almost one month. These direct benefits allow farmers to plant an additional crop or devote time to nonagricultural activities, providing extra income and permitting them to send their children to school.
Expansion of seed distribution continues throughout northern India and seed production levels now represent over 40% of the total recorded seed production.