The Athena SWAN Self-Assessment Team (SAT)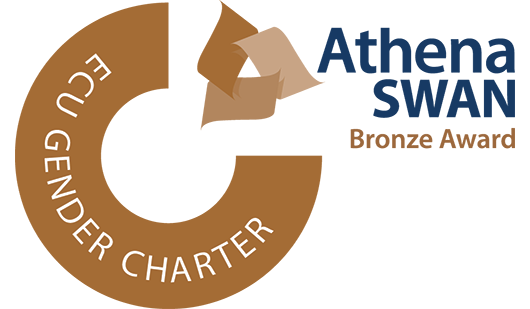 As part of the process of applying for an Athena SWAN award, the School put together a Self-Assessment Team comprising of a broad range of staff (academic, technical and support) and student representation. The aims of the SAT were to:
Assess gender equality in the School and identify challenges and opportunities;
To develop and execute an action plan to embed Equality and Diversity into the everyday operation of the School;
To help develop and maintain a positive organisational structure and culture with Equality and Diversity in work and learning environments.
Dr Daniel Roberts is the Director of Equality and Diversity for the School.
In 2020, the Athena SWAN Self-Assessment Team evolved into the Equality, Inclusivity and Diversity Committee.
Athena SWAN
The School of Computer Science and Electronic Engineering received an Athena SWAN Bronze Award in October 2020. This is in recognition of the department's ongoing work to advance gender equality. View the School's application document.
The Athena SWAN Charter recognises the advancement of gender equality: representation, progression and success for all.
The Equality Challenge Unit's Athena SWAN Charter was established in 2005 to encourage and recognise commitment to advancing the careers of women in science, technology, engineering, maths and medicine (STEMM) employment in higher education and research.
In May 2015 the Charter was expanded to recognise work undertaken in arts, humanities, social sciences, business and law (AHSSBL), and in professional and support roles, and for trans staff and students. The charter now recognises work undertaken to address gender equality more broadly, and not just barriers to progression that affect women. More information of the Athena SWAN charter.
The Athena SWAN Charter covers women (and men where appropriate) in:
Academic roles in STEMM and AHSSBL;
Professional and support staff;
Trans staff and students;
In relation to their:
Representation;
Progression of students into academia;
Journey through career milestones;
Working environment for all staff.