Zoomposium – The Music of John Metcalf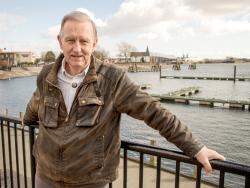 The School of Music, Drama and Performance at Bangor University is pleased to announce an online symposium that will be discussing the music of John Metcalf, in collaboration with the Bangor Music Festival, Tŷ Cerdd and the Royal Musical Association. The symposium will take place throughout the day on Friday 12 March 2021 and will consist of a series of talks by respected key speakers, concentrating on the majority of his oeuvres during his distinguished career, which includes his operas, orchestral, chamber, vocal and choral works in addition to his contribution to the music scene within Wales and beyond.
The Zoomposium organiser and Reader in Music Composition at Bangor University, Dr Guto Pryderi Puw, said: "I believe John Metcalf's musical contribution deserves to be celebrated in this his 75th year. Many will agree with me that he is regarded as one of the most influential Welsh composers of his generation and through his numerous compositions and his various involvement in directing music festivals over the years his significant contribution to the musical life within this country is invaluable."
The event will be further enhanced by the performance of selected works by Metcalf as part of the Bangor Music Festival, including his Harp Scrapbook, a preview performance of his new string quartet, Towards Silence – Winter Journey and a collection of songs composed during his long and celebrated career.
Click the following link to register for the event.
The event is supported by the Bangor Fund, Tŷ Cerdd, Welsh Government and the RMA.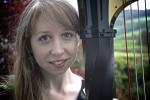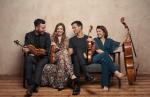 Publication date: 25 February 2021