Around Bangor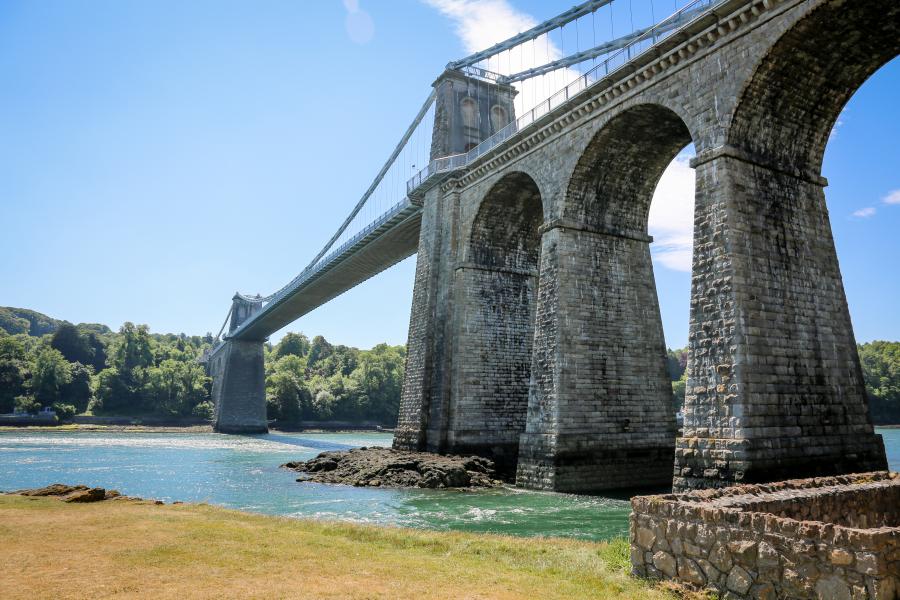 Anglesey
Anglesey is one of the most popular destinations in North Wales and because it's an island there's the added bonus of never being too far from the sea. When the sun is shining, get your friends together and explore Anglesey's many beaches and miles of beautiful coastline.
The town of Menai Bridge, which is where our School of Ocean Sciences is based, is around 15 minutes' walk from Upper Bangor. Menai Bridge has several cafes, restaurants and bars and a number of locally-owned shops and boutiques.
Anglesey is also your gateway to Ireland and regular ferries run from Holyhead to Dublin, with the journey taking around two hours. You can travel to Holyhead by direct train from Bangor.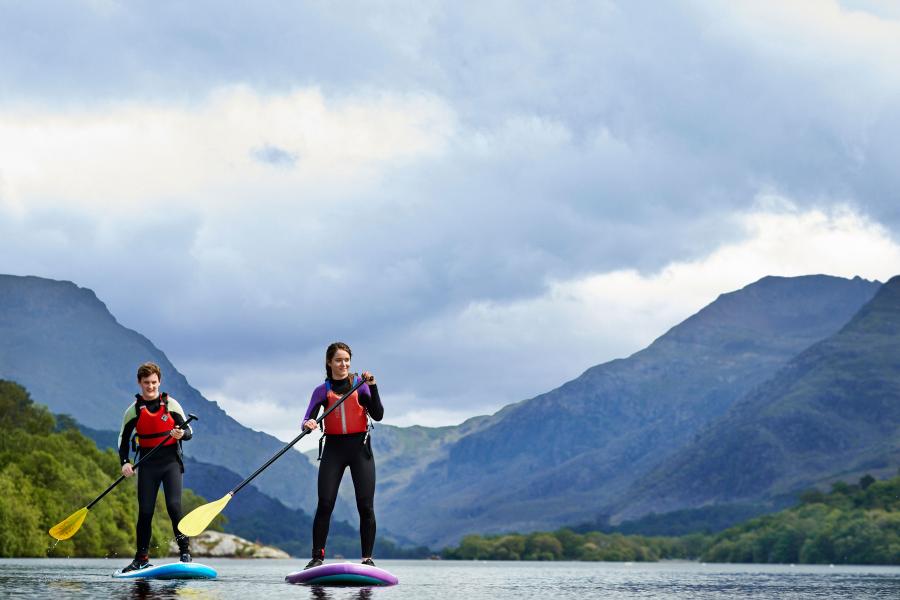 Snowdonia National Park
The Snowdonia National Park's 25 miles of mountains, lakes and rivers offer plenty of opportunities for you to enjoy the great outdoors.
Walking, climbing, kayaking and canoeing are just some of the sports that can be enjoyed in the park.
Many of the University's sports clubs organise regular trips to Snowdonia - you can find out more about the University's Clubs and Societies on the Students' Union's website and Facebook page.
Beautiful Scenery Our Location
Bangor's location close to mountains, lakes, rivers and beaches makes it the perfect place to get involved in sports and outdoor activities. There are also historic towns and villages and ancient castles nearby for you to explore.