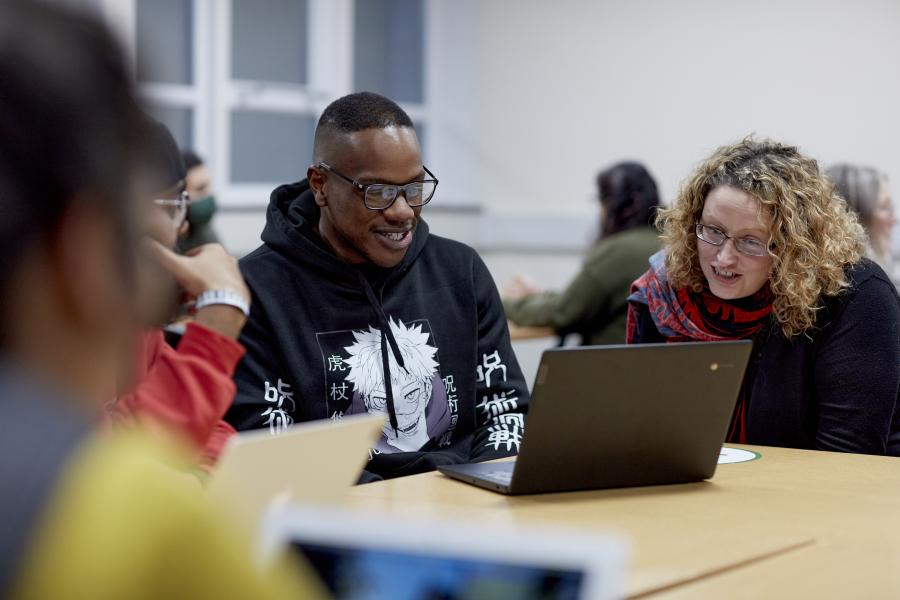 English Language Improvement Course What does it do?
The Language Improvement Course aims to improve your English through real-life interaction and formal teaching. We will practise the four skills; speaking, listening, reading, and writing in the classroom and out of the classroom.
This course aims to:
Improve your English skills
Develop your grammar and vocabulary
Use English for communication in project work
Use monthly assessment to check your progress and your needs
Use individual learning plans so you can see your progress and make targets
Help you get involved in university life and life in the community in Bangor
We aim to improve your English communication skills with a wide variety of activities in a relaxed and friendly setting.
When can i join?
The course runs throughout the year. You can join the course on the first Monday of each month and study with us for as long as you like (one week minimum).  This is different in the summer when you can join on any Monday. You can study 21 hours per week (mornings & afternoons), or 15 hours per week (mornings only) if you prefer.
21 hour course costs £250 per week
15 hour course (mornings only) costs £200 per week
Course Dates:
25 September 2023 - 15 December 2023
8 January 2024 - 22 March 2024
15 April 2024 - 31 May 2024
Monday Start Dates:
25 September 2023
2 October 2023
9 October 2023
30 October 2023
6 November 2023
13 November 2023
8 January 2024
15 January 2024
5 February 2024
15 April 2024
Some university accommodation is available throughout the year. We can also provide a list of local private accommodation in the Bangor area.
How to Apply
To apply you need to be elementary level or above (A2 or IELTS 2.5).
Email your completed application form to elcos@bangor.ac.uk
We will send you a letter of acceptance confirming your place on the course
The course costs £250 a week for 21 hours per week, or £200 a week for 15 hours per week (mornings only).
English Language Centre for Overseas Students (ELCOS), Bangor University, 43 & 45 College Road, Bangor, Gwynedd, UK LL57 2AP
English Language Centre for Overseas Students (ELCOS), Bangor University, 43 & 45 College Road, Bangor, Gwynedd, UK LL57 2AP