Student Profile: Jiahui Yuan – Accounting and Finance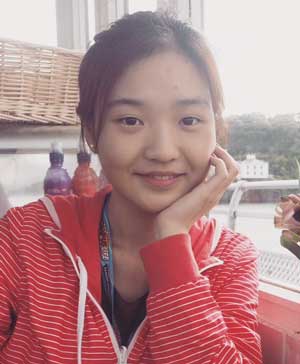 Jiahui Yuan
Jiahui Yuan from China is in the second year of an Accounting and Finance degree at Bangor Business School.
Why choose Bangor University?
I heard about Bangor University from my friends and my professors in China. They all strongly recommended me to come here to finish my undergraduate study because of its high reputation worldwide.
The International Student Ambassador scheme
When I first arrived in the UK to begin my studies here, I had no idea about most things, for example, how to open a bank account, how to contact my personal tutor and how should I prepare for my study in Bangor. However, the international ambassadors are always there to offer help. They helped me to settle down in a town and a country that I had never been to before, they helped me to adapt into a new lifestyle and study style quickly. They gave me advice about how to make the best use of the school support. I still feel really grateful for what they have done for international freshers like me. And that's the main reason that I want to be an international ambassador this year. I was a international freshers and I have experienced that kind of feeling of confusion, or even helplessness, and I know that how important it is to know that there is someone you can turn for help during your studies. I am more than willing to be that kind of person and to help you.
The course
Bangor University is famous for its high-quality education and outstanding student support. Studying here means you have access to a wide range of academic resources and career support. Here, you can book appointments anytime you want to develop you study skills.
Social life in Bangor
There are various societies and clubs in Bangor University - trust me that you can find many societies and clubs that interest you. I am a member of the Business Society, Chinese society and International society. Every week you can enjoy at least one social activity from those societies, for example, there is a Chinese culture activity every week, and it is a good opportunity to make friends and learn something interesting about China at the same time. And the International society will usually organize trips; the last time we went to the town with the longest name in Wales and to Manchester. That was amazing since we explored new places and all had fun.
Life in Bangor
The best thing about Bangor is that you can enjoy a high-quality education with a low living cost. The accommodation fee is affordable and you will pay next to nothing for transport as you can walk everywhere.
What will you miss most about Bangor when you leave?
The friendly community atmosphere – it really feels like everyone is sticking together in Bangor, and the student community is quite inclusive.
Support from the University
Speaking about student support, you will be amazed by how supportive Bangor University will be during your studies. There are study skills sessions and career clinics available for you to book, and there will definitely be help for you based your current situation.