Student Profile: Junhui Wang – Banking and Finance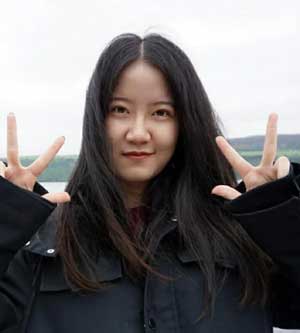 Junhui Wang
Junhui Wang from China is a Banking and Finance student of Bangor College in Changsha. She has studied part of her degree in China and is now completing her degree in Banking and Finance at Bangor University.
Why choose Bangor University?
I am a 2+2 student from Bangor College Changsha. I chose to study here because I know Bangor University has strong teaching source and it is one of the top schools for Banking & Finance in the UK. Besides, Bangor has beautiful scenery. I think Bangor is a wonderful place to study and live.
The International Ambassador Scheme
The International Ambassador Scheme is really helpful to all students, especially new students. International Ambassadors answer all kinds of questions from new students, shoot videos to share their experience and organize many activities to help new students quickly settle down. They are guides and families at Bangor University. The International Ambassador Group provided lots of help and gave me a very good impression when I first arrived at Bangor. Now I have a similar chance, I really want to help other new students as this group helped me.
The most difficult thing about being an international student?
The most difficult thing is I have to cook for myself. In my home country universities all have canteens, while Bangor doesn't have any.
The course
The Banking sector has grown and changed rapidly in recent years. The best thing about our course is that you get the opportunity to learn the latest knowledge about banking and finance and analyze banking sectors at a global perspective. Bangor Business School is supportive and helpful. It has a team of study buddies to help students improve study skills, quantitative methods and provide revision help before exams.
Social life in Bangor
I joined the Ukulele society and some activities of International Society and Confucius Institute last year. They are all an amazing experience and give me opportunities to interact with students from different counties. International Food and Music Party, Culture Challenge, Chinese New Year Festival…… I enjoyed them all.
The best thing about Bangor?
The best thing about living in Bangor is the environment. Bangor is surrounded by sea and mountains. The scenery is stunning and local people are friendly.
What will you miss most about Bangor when you leave?
The sea and mountains!
Support from the University
The Study Skills Center is really helpful. They hold writing workshops to help students write and polish essays. The Bangor Careers and Employability Service is helpful as well. You can shape your CV and get career advice there.
Advice for new international students?
Do not just stay your room, joining different activities will help you make many friends from different countries. If you need help just ask people around you, do not be afraid.