Student Profile: Raphael Owusu-Antwi – MSc Banking and Finance (Chartered Banker)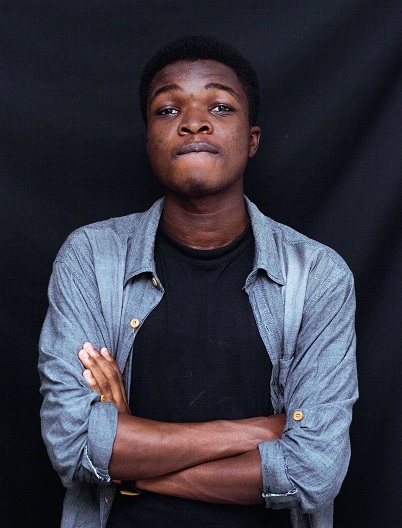 Raphael Owusu-Antwi
Why Bangor
I found Bangor University while researching on universities I could go within the UK but what really drew me to choose Bangor University was the course they offered which is a dual course (which the university excels in) of a master's program and a professional diploma.
The International Ambassador Scheme
The International ambassador program provides a mouthpiece for the university from a student's perspective. So prospective students get to know more about Bangor University. Being an international ambassador gives me the ability to provide support to students in many forms ranging from references and assistance to general student programs like School trips and campus life activities.
I chose to become an International Ambassador because I have a passion for making a difference in the lives of people and I am willing to do everything I can to make students have a great experience here in Bangor.
What is the most difficult thing about being an International Student?
The weather is cold since I'm from a hot weathered country, but you'll adjust with time. Also, adjusting to a new way of life which won't be so challenging with an ambassador or peer guide around to guide you but apart from that Bangor is a good place to study and live.
The course
The best thing about it is the dual nature of it. Only fewer Universities give you that opportunity to have that. Also, the lecture delivery here is also very good as lecturers push you to do your very best.
The lecturers
It is well structured. The lecturers are very practical in their teachings and gives us a practical feel of what is happening within that industry. They are always willing to listen to student queries in or outside of lecture halls as well.
Clubs and Societies
I belong to the Afro-Caribbean Society and the Negotiation Society.
Bangor and the area
The great thing about Bangor is proximity. Everything is within a walking distance. The cost of living here is low compared to other cities and the people here are very friendly.
The best thing about Bangor
The view of Snowdonia, the Bangor Pier and the beach.
Support from the University
Yeah, the student services like the employability service have been very helpful and my personal tutor as well. It is not difficult to make an appointment with them to discuss issues at all.
Advice for new international students
I will advise that you have a feel of Bangor in its entirety and not just for Uni but everything about it. It's good to sometimes get out of your comfort zone and try something new. Get all the experiences that you can, partake in as many campus life activities as you can and have a good time. You'll never know what you're missing.
The future
I plan to further my education here with a PhD if all goes well.