Student Profile: Ruizhe Yang – Banking and Finance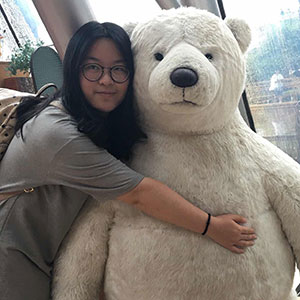 Ruizhe Yang
Ruizhe Yang from China is studying BSc Banking and Finance.
Why did you choose Bangor?
I studied in Bangor College in Central South University of Forestry and Technology Changsha, China. My college has a joint programme with Bangor University, so I heard about Bangor University.
I had planned to study abroad from the time I was a high school student as I wanted to see a different educational system, not just focus on exams but sports, music, movies, cooking and so on. The joint programme gives me a chance to study in the UK to learn English, experience different cultures and open my eyes.
The International Ambassador Scheme
It helps students in many aspects. The most important is that it helps new international students to settle in new university. The first two weeks are the most difficult time for the freshman. In the following weeks, this scheme helps students study well, live well and study well in Bangor University.
I was a new student supported by the International Ambassador Scheme, so I deeply understand the difficulties they meet and know how to help them well. Now, as a senior student, I want to say thanks for the previous help and to help more and more students, which makes me happy.
What's the most difficult thing about being an international student?
The most difficult thing is language problem and social problems. If your English is not good, it is difficult for you to live, study and make new friends here. And if you do not have friends, you will feel too lonely to do any other things. Once you have these figured out, it is easier to settle in new life.
The course
To be honest, I really like my course. I have learned professional knowledge to benefit my career and my life and improved my learning ability. I think all of my teachers teach well. They not only teach in detail, they also answer my questions patiently.
Social Life
I have joined Enactus, the social enterprise club. It is a fantastic club, every week we have workshops. There are professional entrepreneurs who teach us how to possess the qualities of entrepreneurs. And we have a group discussion to do the social innovation projects to take part in the competition. I enjoy taking part in the campus activities and society activities.
Life in Bangor
Bangor has loads of delicious food from different countries. People are nice and friendly and the cost of living is cheap. The most important thing is that it is a best place to study - it's very quiet.
Support from the University
I really know the student services of my university. If I have some problems, I will ask for their help. It really works and I appreciate it.
Advice for new students?
First, you should prepare for your luggage - buy something you cannot buy it in the UK. Second, learning English well in summer school is important. Third, you should have mental preparation for the challenge of study, life and so on.