Inspired by 2001- A Competition for Bangor University Students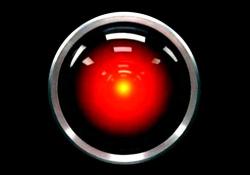 Bangor University students are invited to submit entries for the best piece of creative work inspired by Stanley Kubrick's 2001: A Space Odyssey (1968) that can be projected either visually or sonically. It is open to any original digital output, such as films, games, music, animation, photography, virtual reality.
Short-listed entries will be displayed in the White Box in Pontio during the 2001: Beyond 50 event to be held on 16th June 2018.
The winner will receive £200 in Amazon vouchers. The runner up will receive a signed copy of Piers Bizony's The Making of Stanley Kubrick's '2001: A Space Odyssey' (Taschen).
Submit your entries to n.abrams@bangor.ac.uk
All queries to: Professor Nathan Abrams, n.abrams@bangor.ac.uk
Deadline: 1st June 2018.
Publication date: 16 April 2018