02/23 Time to Talk Day
Two events were held in-person for staff to celebrate Time to Talk Day last week. The first was the chance for colleagues to meet our Staff Wellbeing Network at Pontio over coffee and biscuits, to hear about our plans and activities to promote staff wellbeing. We shared information about our Menopause Lounge, the upcoming Staff Wellbeing Book Club (watch this space!), recruited some new Wellbeing Champions and chatted about the Wellbeing Coaches provision. Thanks to those of you who came along to meet us!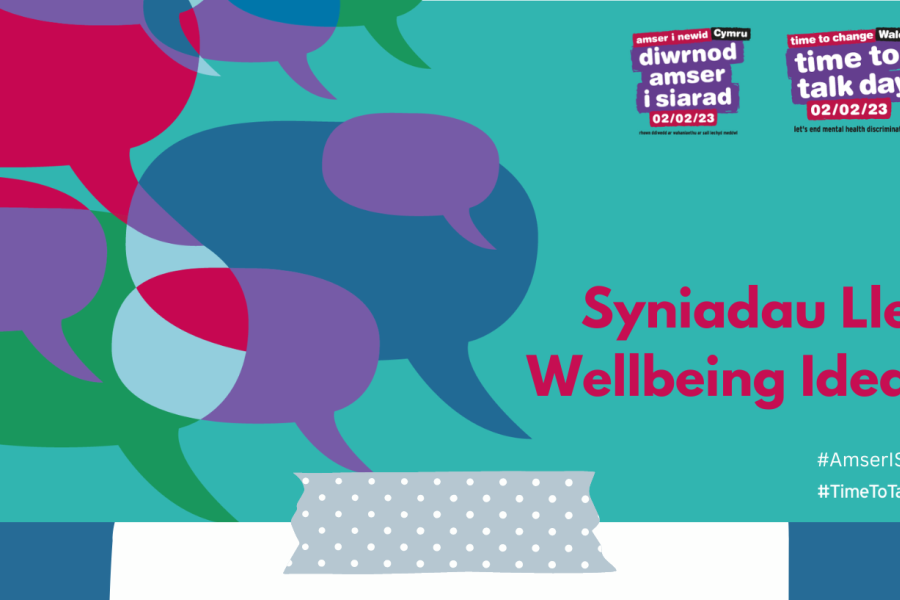 Later that day we joined Natalie, Rosie and Alex at Treborth to plants snowdrops with a number of colleagues from across campus. This was a relaxing opportunity to make new connections and get our hands dirty, supporting the brilliant work of the Treborth team. Huge thanks to all of you who came and to Tatenda Shonhiwa from Residential Life, for driving colleagues to the Gardens in the minibus!
Anna Quinn, Health and Wellbeing Project Manager