This milestone marks a significant achievement as they are the first to complete their comprehensive medical education entirely in North Wales.  In honour of their accomplishments, a special celebration will be held to recognise their pioneering role, their dedication and hard work.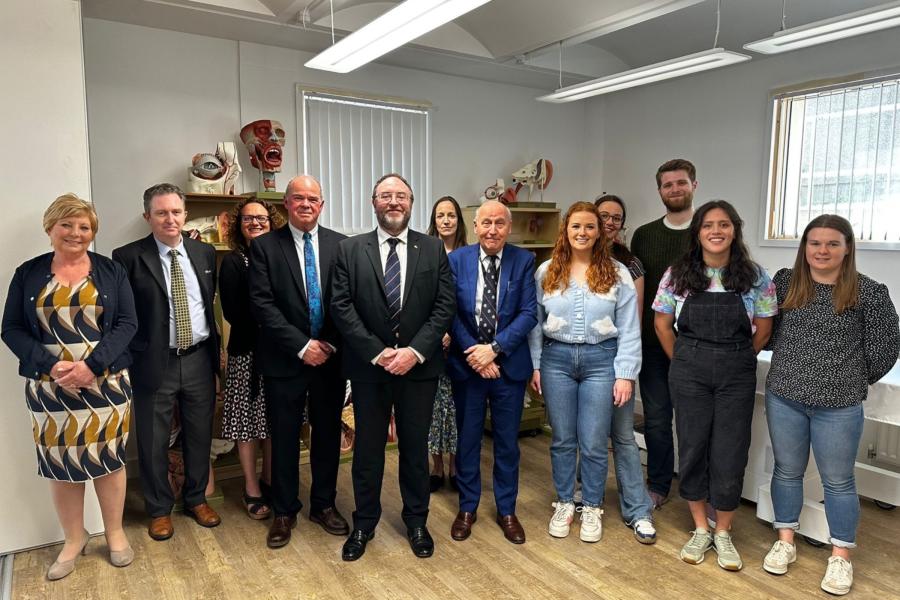 Established as a partnership between Bangor University, the Welsh Government, Cardiff University, and Betsi Cadwaladr University Health Board, the North Wales Medical School aims to address the region's healthcare needs by training doctors within the region. The event will also celebrate the success of the collaboration between the academic teams at both Universities and the regional health communities who have provided essential support.
Minister for Health and Social Services Eluned Morgan said. "It is fantastic to see the first intake of students to study medicine at Bangor University successfully graduating. They are the future of medicine in North Wales. These new doctors are the first to have received the majority of their medical training in North Wales and this moment is an important milestone not just in their lives but for the creation of the North Wales Medical School, which will help us train the medical staff we need for the future. It's a real boost for North Wales and Bangor University and I hope many of the new doctors will continue their medical careers and training in North Wales. Llongyfarchiadau to you all. I look forward to the new intake of medical students starting in September."
Independent training accredited by Bangor University will commence, subject to approval by the General Medical Council, in 2024 with student numbers increasing until reaching its capacity by 2029. This incremental growth approach allows for a careful assessment of the quality of education and student experience and delivers a key step in Bangor University's journey to secure independent GMC accreditation.

The establishment of the North Wales Medical School reflects the university's dedication to providing educational opportunities that are deeply connected to the local community. 
Professor Mike Larvin Executive Head of the University's Medical and Health Sciences School, added, "We are immensely proud of the first class to have studied Medicine wholly within our region, and wish to give even more students the exciting opportunity of embedding within one of our vibrant North Wales communities for their first year of clinical studies. We aim to nurture medical students educated in the region and encourage them to remain, helping to address the challenge of recruiting healthcare professionals to North Wales.  The excellent and unwavering support from our partners at Cardiff University has been critical to the success of the current collaboration and has paved the way for the progression towards an independent North Wales Medical School."
Joining the cohort to celebrate their achievements is Deputy Chief Medical Officer (DCMO), Professor Chris Jones who said: "I am pleased to be a part of this celebration at Bangor University, as the first year of medical students to study at Bangor complete their course. This is an important milestone and exciting first next step in expanding medical training in North Wales and recruiting and retaining doctors in the region. The North Wales Medical School has huge potential and will benefit students, patients and the health service. I congratulate everyone who is graduating this year and wish them luck in their medical careers."